Do you need to travel to a European country for business, vacation, or study purposes? If you have never been to Europe before, the first question you need to ask yourself is if you need a visa to Schengen Areas, as well as the Schengen visa details, and vfs Schengen visa requirements.
If you need to apply for a visa to Europe, walk with us on this journey as we guide you with the following tips:
What is Schengen

What is a Schengen visa

How to apply for a Schengen visa

Schengen visa application requirements

Types of Schengen visa

Schengen visa application form

Schengen Countries

Conclusion
What is Schengen?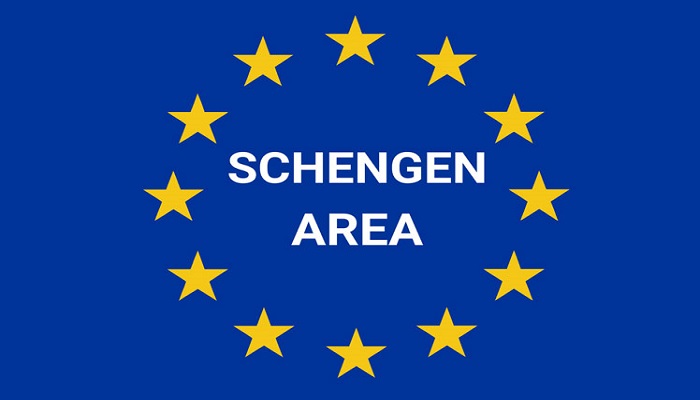 Schengen refers to the EU passport-free zone that covers most of the European countries, and is the largest free travel area in the world.
Schengen Area signifies a zone where 26 European countries abolished their internal borders, for free and unrestricted movement of people, in harmony with common rules for controlling external borders and fighting criminality by strengthening the common judicial system and police cooperation.
What is a Schengen Visa?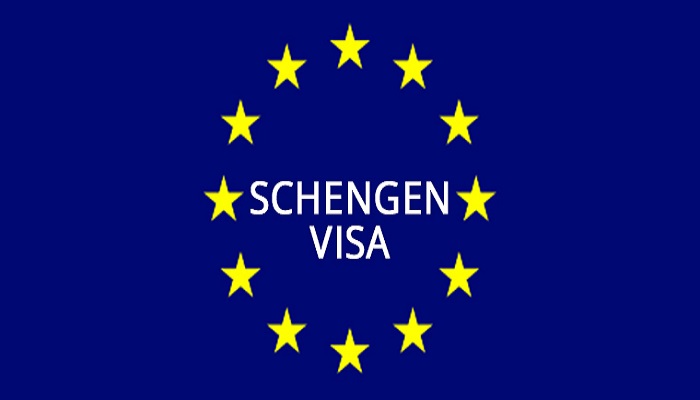 The Schengen visa is the most common visa for Europe. With this visa, you can freely travel within, and leave the Schengen zone from any of the Schengen member countries, and there are no border controls within the Schengen Zone.
A Schengen visa is a short-stay visa that allows you to travel to any of the Schengen Area, with an intended stay in the territory of the Schengen States of a duration of no more than 90 days within a six-month period.
However, if you intend to stay longer than 90 days in Europe for whatever reasons (e.g study visa), you should apply for a Long-Term Schengen Visa Type D at the embassy of the respective country.
How to Apply for a Schengen Visa
The application process to obtain a Schengen visa is mandatory for your freedom of movement in this area.
Although the Schengen visa process is easy, it could also be a bit complicated.  Therefore, you should be very careful when applying for a Schengen visa online or in person.
These are the steps you should follow when applying for your Schengen Visa:
Figure out the type of Schengen visa you need
There are different types of Schengen visa, which could either be short-term or long-term Schengen d visa. We will look into the list of different types of Schengen visa later in this article.
Locate where you need to apply
Every Schengen state has their regulations for visa submission in your respective country of residence. However, based on the regulations, you will have to file your Schengen visa application at any of the following:
Find a suitable time to apply
There is an appointed period of time within which you can file your visa application. Although the recommended time to tender your visa application is at least three weeks before your trip, it is also advisable to file your application six months before your intended trip date to the Schengen zone, and this happens to be the earliest period you can apply for your Schengen Visa.
Book an appointment
Booking an appointment is quite easy. You can either book an appointment online, or in person, at the embassy or the consulate of your destination country close to you.
Fill out the Schengen application form
There are several questions required of you to fill in the Schengen application form. You must fill in accurate and relevant information when filling the application visa Europe form.
This will be discussed later in this article!
Get the required documents ready
There are several documents you must submit when applying for your Schengen Visa. These documents apply to all Schengen countries depending on the type of visa you are applying for.
We will discuss this on Schengen visa requirements. Keep reading!
Attend the visa interview
At this point, you have just one job, which is showing up on time along with the required documents at the facility where you will be interviewed on the day of your appointment.
During the interview, you will be asked several personal questions. Ensure that your answers are correct and tally with the information in the application form and the other documents.
Check out possible visa interview questions
Pay the visa fee
When applying for a Schengen visa, you will need to pay a non-refundable administration fee, for your visa application to be processed.
Currently, a Schengen visa fee is €80 per person, as agreed and synchronized by members of the country, and this fee is unchangeable until decided otherwise by the Schengen states. However, Children and some other specific categories will have to pay either reduced fees or no fees at all, depending on their situation.
See the list of Schengen visa fees to know what category you belong in.
Wait for a response on your application
After fulfilling the steps above, go home, continue with your business and personal activities, and wait until you get a response on your visa application.
It takes no more than 15 days for processing a visa, but there are times when this process takes quite much longer,  and can be extended from 15 to 45 days depending on the circumstances.
Your visa will either be approved or rejected. If approved, ensure that you understand carefully the labels attached to the visa sticker, including the period it permits you to remain in Europe, otherwise, overstaying in the Schengen Area might have consequences. If rejected, read the reason why your visa got denied and try to fulfil it the next time you apply. However, if you think that your application was correct, and the decision on its refusal was a mistake, you can always appeal the visa rejection.
Schengen Visa Application Requirements
 When you apply for Schengen visa online or in person, you get an appointment date, and you are required to bring a few documents on the day of your appointment.
The Schengen States have created a list of the required documents for each purpose of entry in this territory, which you are required to submit. These requirements are approximately the same for a stay in each of the Schengen countries.
The following are the list of documents for Schengen visa requirements 2021:
Types of Schengen Visa
There are several types of Schengen visa you can apply for depending on the purpose under which you need to enter the Schengen Area.
You can apply for one of the following Schengen visa types:
Schengen Visa Application Form
One of the most important parts of the entire visa application process when applying for a Schengen visa is filling up the Schengen visa application form correctly.
There are 37 questions which you must fill in with relevant information when filling the EU visa application form. Filling in false information on the Schengen visa form will result in your visa being denied.
These questions are outlined below, along with information on how to fill each of them.
Download the online Schengen Visa application form 2021 and fill it in cautiously and honestly as described below.
1. Surname (Family Name)
Write your name as indicated on your passport.
2. Surname at birth (Former Family Name)
Write the name you had at your birth if different than the one indicated in section one.
3. First Name(s)
Write your first name(s) as indicated on your passport.
4. Date of Birth
Write your date of birth in this order: day-month-year (e.g. 12-04-1995)
5. Place of Birth
Write your place of birth as indicated on your passport.
6. Country of Birth
Write the name of your country, even if it is not specified on your passport.
7. Current Nationality
Write your nationality at birth. If different, write the nationality on your passport.
8. Gender
Check the box corresponding to your gender (Male or Female).
9.

Civil Status
Check the box corresponding to your legal marital status.
10. Minors
Write the full name, address, and nationality of the person holding parental authority or legal guardianship.
11. National Identity Number
Write your national identity number, if applicable.
12. Travel Document Type
Specify the type of travel document.
13. Travel Document Number
Fill in the number as indicated in your passport or in your travel document.
14. Issue Date
Fill in the date your passport was issued (Please do not put the extension date).
15. Expiration Date
Write the date as indicated in your passport, taking into account any extension.
16.

Issued By:
Specify the authority that issued the passport and the place of issue.
17. Applicant's home address, email address and Telephone Number
Fill in a mailing address and specify if it is your personal mailbox or that of another person or company (in this case, write the name of the mailbox owner).
Write your email address and as well as your landline and mobile telephone numbers in your country of residence and, where appropriate, in the country where you are submitting your visa application.
18. Residence in Another Country
Specify if you live in a country other than your current nationality, stating the number of your residence permit and its expiration date (only if your answer is yes).
19. Current Occupation
In principle, fill in the occupation indicated on your passport; if you indicate a different occupation, please write a short explanation, for example: "professor (former student)" or "retired (former civil servant)". If you have no occupation, write "no occupation".
20. Employer or Educational Institution
Write the name of the organization or Institution where you work and its contact information.
21. The Main Purpose of Your Trip
Check the box that describes the purpose of your trip.
22. Destination Member State
Fill in the name of the country you intend to stay for most of your traveling days, referred to as the main destination.
23. First Entry Member State
Specify the country where you will be entering the Schengen area.
24. Number of Entries Requested
Check the box corresponding to your desired number of entries.
25. Length of Stay
Write the duration corresponding to your desired length of stay.
26. Schengen Visas Issued during the Last 3 Years
Specify the number of visas that you have obtained to enter the Schengen area during the last 3 years.
27. Fingerprints
Check the corresponding box. If your fingerprints have already been taken for a visa application, indicate the date.
28. Entry Permit for Your Final Destination Country, If Applicable
Write the number and validity dates for your visa at your final destination, if this country is outside the Schengen area.
29. Arrival Date
Write your expected arrival date in the Schengen area.
30. Departure Date
Write down your departure date from the Schengen area.
31. Inviting Person's Name…
Fill in the name of the person who invited you, or the contact information for a hotel, specifying all the details (telephone and fax).
32. Host Organization / Firm Name and Address
Fill in the name and address of the firm or organization that invited you (telephone and fax) and the contact information for your contact person in the firm.
33. Travel and Living Expenses During Your Stay Are Covered by?
Check the appropriate box (you may check several boxes).
34. Personal Information Regarding a Family Member who is a European Union, EEA, or Swiss National
Write the full name, date of birth, nationality, passport number, and relationship only if you are the dependent spouse, child, father, or mother of a person who is a citizen of another State of the European Union.
35. Relationship
Check the appropriate box if you are a family member of a European Union, EEA, or Swiss national.
36. Date and Location
Write the place and date where you are filling-in the form, even if this date is different from the day you are going to the visa service.
37. Signature
The Visa application form should be completely filled and signed only by the Visa applicant and not another person. If the visa applicant is a minor (under 18), the application must be signed by a person having parental authority and their relationship should be included in parentheses (father, mother, guardian). If the visa applicant cannot sign, a cross may be used.
Schengen Countries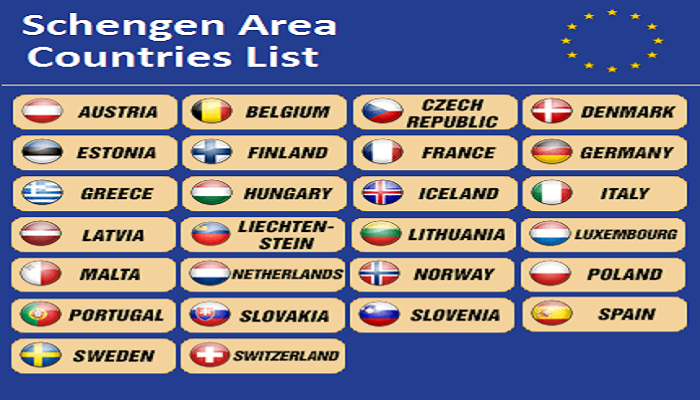 The Schengen Area covers most of the EU countries,  and includes some of the most powerful and oldest countries of the old continent.
There are 26 countries in the Schengen Area, and these are countries under Schengen visa. However, countries like Ireland and countries that are soon to be part of Romania, Bulgaria, Croatia and Cyprus are non-Schengen European countries.
On the other hand, there are other countries such as Switzerland and Lichtenstein which are not in the EU, but which still enjoy free movement within this territory, as they are part of the Schengen member states.
The 26 Schengen countries according to the Schengen country list 2021 are:
If you are getting a Schengen visa,  and considering which country to apply to, you should know that these 26 EU countries are Schengen visa applicable countries. So what are you waiting for? Start your European visa process today and explore cities across the Europe.
Read more related articles: