The Queen Elizabeth Commonwealth Scholarships (QECS) offer a unique opportunity to study a two-year Master's degree in a low or middle-income Commonwealth country.
Aimed at students who are committed to creating change in their communities, the scholarships are a life-changing opportunity to experience a new country and culture, to broaden horizons, and to build a global network that will last a lifetime.
Through cultural exchange and academic collaboration, Queen Elizabeth Commonwealth Scholars help bring about positive change and find solutions to the shared challenges we face - both in their home countries and those that host them. As an active part of the Commonwealth network, scholars will help shape its future.
Each year there are two opportunities to apply for QECS – cycle 1 opens in November/December and cycle 2 opens in March/April. You only need to submit one application, but you are welcome to apply more than once if there is another country you are interested in studying in.
About The Association of Commonwealth Universities (ACU)
In 1912, on the initiative of the University of London, representatives of 53 universities assembled in London, UK, to hold a Congress of Universities of the Empire. The office of the Universities Bureau of the British Empire was accordingly opened in London in 1913. In 1948, the Bureau's name was changed to the Association of Universities of the British Commonwealth. In 1963 (our jubilee year), the Association received a Royal Charter under its new name: The Association of Commonwealth Universities. In 1986, Her Majesty The Queen, Head of the Commonwealth, became Patron of the ACU. Afte... read more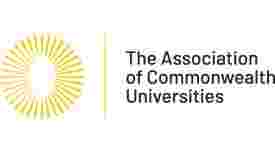 Subscribe for scholarship alert.
Be among the first to know whenever new The Association of Commonwealth Universities (ACU) scholarship is going on. Enter your email address and click the Subscribe button ↓
Queen Elizabeth Commonwealth Scholarships
Type

Masters

Country to study

-

School to study

-

Course to study

Not specified

State of Origin

Gender

Men and Women

Application Deadline

January 10, 2024
Aim and Benefits of Queen Elizabeth Commonwealth Scholarships
Fully-funded tuition fees
Living allowance (stipend) for duration of award
Return economy flights to host country
One-off arrival allowance
Research Support Grant (on request only; subject to approval)
If selected, all allowances will be stated in your award letter.
We strongly advise all applicants?to read the the application guidance and FAQs pages before starting an application.
Requirements for Queen Elizabeth Commonwealth Scholarships Qualification
Citizens (or those who hold refugee status) in a Commonwealth country are welcome to apply
Applicants must apply for a QECS award in a country other than their home country/country of citizenship. Refugees should apply as if they were a citizen of the country that has offered them refugee status.
There is no upper age limit to be eligible for a QECS Award.
You must have attained a minimum of 2:1 (or equivalent) at undergraduate level to be eligible to apply.
Interview date, Process and Venue for Queen Elizabeth Commonwealth Scholarships
The selection committee assesses applications using four key criteria:
Academic history/references
Plan of Study
Development Impact and Post Study Outreach
Creating Networks
For an application to be considered for selection, applicants must ensure that:
Their personal statement is written clearly so that a non-specialist can understand what the aims of the research are and how they will be implemented
They clearly outline why they are applying to the courses and institutions listed on their application form. You must tailor these answers to each institution – if you write the same answer for each course/institution or copy and paste text from university websites, then your application will not be considered.
They meet all the eligibility requirements for their chosen university course, including having the necessary work experience
Two referees are identified, and references are provided– references should be detailed and include the content outlined on the application form
Include full details about marks/grades gained for degrees. Applicants are strongly encouraged to ensure that full supporting documentation is provided at the time of application, in the form of an official transcript.
We strongly advise all applicants to read all of the instructions and FAQs carefully before starting their application, and then complete all of the questions fully.
Application Deadline
January 10, 2024
How to Apply
Interested and qualified? Go to
The Association of Commonwealth Universities (ACU) on crm.acu.ac.uk
to apply
Click on your preferred country below to apply
Look through the list of countries and universities hosting scholarships in this cycle.
Visit the relevant university website for more information on your chosen course using the links included below.
Complete and submit a QECS application for your chosen university/course by clicking the 'Apply now' button. Once you've clicked apply, you'll be directed to a log in page. If you don't already have a myACU account, click get 'get started' in the right hand corner of the page to start your application.
Submit an application to your chosen university for admission to your chosen course.
For more details, visit ACU website