Are you implementing a practice that is promoting youth ICT innovation? Submit your practice below
About African Telecommunications Union (ATU)
Founded in 1977 as a specialized agency of the Organisation of African Unity, now African Union, in the field of telecommunications, the African Telecommunications Union (ATU-UAT) took its present name in 1999. This led to the transformation of the agency into a partnership between public and private stakeholders in the information and communication technology (ICT) sector. ATU-UAT provides a forum for stakeholders involved in ICT to formulate effective policies and strategies aimed at improving access to information infrastructure and services. In addition, the Union represents the interes... read more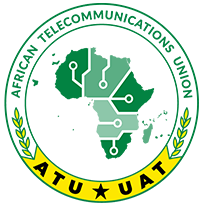 Subscribe for scholarship alert.
Be among the first to know whenever new African Telecommunications Union (ATU) scholarship is going on. Enter your email address and click the Subscribe button ↓
Africa Innovation Challenge
Aim and Benefits of Africa Innovation Challenge
The winner will receive USD 10,000 and their practice will be recognized as the 2021 ATU Best ICT Ecosystem Practice in Africa Enabling Youth ICT Innovation
Requirements for Africa Innovation Challenge Qualification
The ATU Africa Innovation Challenge 2021(in partnership with ITU) is open to ALL ecosystem stakeholders such as; regulatory authorities, entrepreneurial support organizations, incubators, accelerators, or any institution (schools, colleges or universities) from AFRICA, with programmes and policies that focus on creating an enabling environment for youth ICT innovations to thrive
Selection Criteria:
Every entry will be evaluated based on the following criteria concepts:
• Adherence to the set guidelines
• Response to the theme of the competition (the entry expresses or interprets coherently the competition theme)
• Novelty/ originality of the practice and information on the two beneficiaries and their innovation (originality of the concept, innovative approach to implementation).
• Impact of the practice in enabling youth ICT innovation to thrive in Africa.
• Overall impression
Checkout:
100 Study Abroad Frequently Asked Questions
Application Deadline
July 31, 2021
How to Apply
The ecosystem stakeholder will be required to submit:
i. A unique practice that creates an enabling environment for youth ICT innovations to thrive. The practice MUST be an ORIGINAL idea/concept developed by the ecosystem stakeholders and MUST have been successfully implemented (and running) for a minimum of one year. It can be in the form of a policy, an initiative/programme supporting youth in technology; and
ii. Information about two innovators (who MUST be below 35 years old) that have benefitted from this practice
For more details, visit ATU website.