The Commonwealth Government's Research Training Program (RTP) (in effect as of 1 January 2017) provides funding to universities to support the research training of both domestic and international higher degree research (HDR) candidates. The funding provided through the RTP offers the provision for universities to administer and award a number of stipend scholarships known as Australian Government Research Training Program (RTP) Scholarships. These awards are governed by the Commonwealth Scholarship Guidelines (Research) 2017 and replace the support provided through the Australian Postgraduate Awards (APA) (see Section 21 of these conditions for arrangements for continuing candidates previously supported by an Australian Postgraduate Award). Griffith University awards RTP Stipends to applicants of exceptional research potential commencing or enrolled in HDR programs for which RTP support is available. RTP Stipends are provided to assist with candidates' general living costs and do not cover program tuition fees.
About Griffith University
The remarkable people who better our world, the remarkable experiences that transform people and communities, and the remarkable contributions that change the future forever. We know success often comes from being an exception to the norm—challenging convention, adapting and innovating, creating bold new trends and pioneering solutions ahead of their time. At Griffith, remarkable is the norm. Since we started teaching over 40 years ago, we've been deeply connected to the Asian region, socially conscious and environmentally aware, an integral part of the community and heavily industry... read more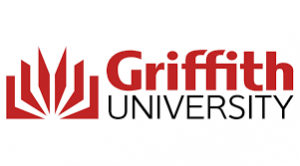 Subscribe for scholarship alert.
Be among the first to know whenever new Griffith University scholarship is going on. Enter your email address and click the Subscribe button ↓
Australian Government Research Training Program (RTP) Stipend Scholarship
Aim and Benefits of Australian Government Research Training Program (RTP) Stipend Scholarship
The Australian Government Research Training Program Stipend Scholarship provides a living allowance of AUD $28,854 (2022 rate, indexed annually) per annum; paid as a fortnightly stipend. Relocation, sick leave and parental leave provisions also apply.
Requirements for Australian Government Research Training Program (RTP) Stipend Scholarship Qualification
To be eligible for consideration for award of an Australian Government RTP Stipend Scholarship, applicants must be commencing or enrolled in a Higher Degree by Research program (for which RTP support is available) at Griffith University. Applicants must not be receiving income from another source to support their general living costs that provides a benefit greater than 75% of the RTP stipend. Income unrelated to the candidate's research program, or income received for the candidate's research program but not for the purposes of supporting general living costs, is not to be taken into account.
Checkout:
Scholarships for African students 2021/2022
Application Deadline
September 30, 2022
How to Apply
New applicants must follow the process for submitting an online application for a research program, which also includes a section for scholarship application.
Current research candidates are required to follow a different process for submitting a scholarship application.
Applicants may only apply a maximum of two times in a five year period for consideration in the scholarship ranking and selection process.
For more details, visit Griffith University website.