The Centre for Democracy and Development (CDD) is now accepting fellowship applications for 2021-2022. CDD's fellowship program aims to bring together people working in areas related to democracy and development from across a broad range of disciplines. CDD commits to leveraging its profile and resources in West Africa and internationally to advance CDD fellows' research and reputation.
About Centre for Democracy and Development (CDD)
The Centre was established to mobilise global opinion and resources for democratic development and provide an independent space to reflect critically on the challenges posed to the democratization and development processes in West Africa, and also to provide alternatives and best practices to the sustenance of democracy and development in the region.CDD envisions a West Africa that is democratically governed, economically integrated � promoting human security and people-centered development. The mission of the centre is to be the prime catalyst and facilitator for strategic analysis and c... read more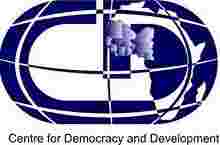 Subscribe for scholarship alert.
Be among the first to know whenever new Centre for Democracy and Development (CDD) scholarship is going on. Enter your email address and click the Subscribe button ↓
CDD Fellowship
Aim and Benefits of CDD Fellowship
CDD will award two types of fellowships:
Residential Fellowships, including:

Six-month,
One-year fellowships, including two named and fully funded fellowships.

Non-residential fellowships, which are typically long-term (longer than a year).
CDD will award a modest stipend to a small number of applicants, specifically those who can demonstrate financial need. The stipends may vary depending on the length of the program. We do not expect that most fellows will receive CDD funding. We are able to provide references for external grants or other kinds of support. All fellows under the named fellowship will receive full funding—right now, named fellows are not being accepted.
Requirements for CDD Fellowship Qualification
As CDD is in the nascent stages of an expanded fellowship program, we have just a few guidelines for application:
We are only accepting applications from PhD students or post-doctoral scholars whose research is relevant to CDD's thematic areas.
We are not accepting applications from Nigerian citizens or Nigerian dual citizens for our residential fellowships. Nigerians and Nigerian dual citizens are welcome to apply for non-residential fellowships.
We encourage women, West Africans, and Africans studying West Africa to apply.
Proficiency in English is required, proficiency in French is a strong plus.
Checkout:
Scholarships for African students 2021/2022
Application Deadline
Not Specified
How to Apply
Applicants should send to [email protected]:
A resume or C.V.
A personal statement not more than 1000 words long that responds to the following:

What is the project you propose to implement?

This should address the problems the project seeks to solve, the methods you might employ, and the beneficiaries of your research project.

How is CDD uniquely positioned to facilitate your project?

We are looking for broad indications here. For example, CDD's work on politics and technology is emergent, although we are keen to take fellows in this area.

How does your personal background inform and influence your research?
A copy of a relevant publication
Indicate whether you are applying for funding or not. If you are, append any information demonstrating your need to the application.
The email subject line should be formatted as "fellowship application for [indicate length of fellowship] starting [indicate preferred date: mm/yyyy]"
We also require a letter of reference sent directly from the referee to [email protected]
For more details, visit CDD website