Every year hundreds of young talents from all around the world join the European Forum Alpbach (EFA) and come to our event. Students, young professionals and changemakers attend a variety of scientific, competence based and artistic seminars, enjoy a high-level conference programme as well as social and cultural activities in the village of Alpbach. Both EFA itself as well as the Forum Alpbach Network (FAN) award around 400 scholarships.
Alpbach is an inspirational place that opens minds and souls for Europe's future. A forum that generates ideas and sparks action. One of our former scholarship holders describes it as "an absolutely outstanding opportunity for young minds to interact, discuss, build friendships and collaborations and to promote positive changes in the future." Watch our EFA22 recap video at the bottom of this page and see for yourself.
About European Forum Alpbach (EFA)
The Forum Alpbach's purpose for today and beyond is quite simple: The European Forum Alpbach is a space and place for the emergence of reflection and action. It brings together young people from Europe and from all over the world with the most innovative minds from politics, business, civil society, culture, and science to drive ideas for a strong and democratic Europe. With this diverse, intergenerational, and interdisciplinary community, the Forum influences key actors throughout the European continent to facilitate their learning and decisions. The European Forum Alpbach brings tog... read more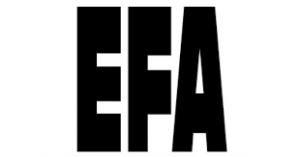 Subscribe for scholarship alert.
Be among the first to know whenever new European Forum Alpbach (EFA) scholarship is going on. Enter your email address and click the Subscribe button ↓
EFA Summer Scholarship Program
Aim and Benefits of EFA Summer Scholarship Program
A scholarship to participate at EFA covers the participation fee and your accommodation for the entire duration of EFA23 (19 August to 2 September 2023). Additionally, EFA scholarship holders receive a daily allowance of EUR 20,-/day. Some Clubs within the Forum Alpbach Network offer a reimbursement of travel costs and/or daily allowances to their scholarship holders (please refer to their respective websites.)
Requirements for EFA Summer Scholarship Program Qualification
A scholarship to participate in the European Forum Alpbach is available to applicants between 18 and 30 years of age (up to 35 for African applicants). We welcome applications from all countries and disciplines. Artists and non-graduates are strongly encouraged to apply. Please note the following application criteria:
First-time scholarship holder: You haven't received a scholarship from the European Forum Alpbach yet.
English Proficiency (Minimum B2): The main language of the European Forum Alpbach is English. Therefore, fluent English language skills are required (minimum level B2 of Common European Framework of Reference). You will be asked to provide supporting documents to prove your English proficiency (see application process).
Aged between 18 and 30 years old (or between 18 and 35 for African applicants): All first-time scholarship applicants must be aged between 18 and 30. For African applicants, the age limit of 35 applies. (i.e., born after 03.09.1992 and before 19.08.2005 for all applicants except Africans; born after 03.09.1987 and before 19.08.2005 for Africans)
Minimum 12-day Attendance: All applicants must be available and ready to attend the European Forum Alpbach 2023 for a minimum of 12 days.
We encourage candidates coming from disadvantaged socio-economic backgrounds, members of ethnical or religious minorities, members of the LGBTQI+ community, people with disabilities, and refugees or displaced persons to apply for a scholarship. If you identify as belonging to one of these groups, you may indicate this in your motivational statement. We will take it into consideration in our jury assessment.
Checkout:
Scholarships for African students 2021/2022
Application Deadline
March 31, 2023
How to Apply
Interested and qualified? Go to
European Forum Alpbach (EFA) on www.alpbach.org
to apply
You can either apply via the EFA's application portal or via one of the FAN's alumni clubs.
FAN clubs strive to make the Alpbach experience available to new scholarship holders from their clubs' regions. If you have a regional affiliation to one (or even more) of the 30 existing FAN Clubs, we recommend checking out if they offer scholarships, and, if yes, to apply there. You'll benefit from smaller mentoring structures and immediate onboarding into our alumni network. (Note: under regional affiliation, we understand nationality or present/past residency status).
If the Club in your country does not offer scholarships, or if there is no Club in your country, then we invite you to apply via the EFA. The EFA scholarship programme is open to international applicants from all regions of the world*, with a special focus on Europe (outside Austria).
*Except nationals of ROC Taiwan or permanent residents in Taiwan: Please apply via the Lung Yingtai Cultural Foundation.
For more details visit: EFA website.