Working as part of the IMF team in a collaborative and supportive environment, you will address many of the most complex and challenging issues facing the global economy and make a measurable and direct impact on the welfare of people around the world. The IMF attracts people who want their work to matter, are motivated by working in a truly multicultural environment, and are passionate about our mission of achieving global economic stability, either as economists or as part of our highly-skilled specialized professional and administrative staff.
Headquartered in Washington, D.C., one of the world's most vibrant and livable cities, the IMF offers a challenging and rewarding career, combined with great work-life balance, and the opportunity to make a real difference in the lives of people around the world.
The IMF is transitioning to a new recruitment system. Previous job applications to vacancies in Joblink will be processed and do not need to be resubmitted. Status updates for these applications can be viewed by clicking here. All new vacancies will be posted under "Apply Now".
About International Monetary Fund
The International Monetary Fund (IMF) is an organization of 189 countries, working to foster global monetary cooperation, secure financial stability, facilitate international trade, promote high employment and sustainable economic growth, and reduce poverty around the world. Created in 1945, the IMF is governed by and accountable to the 189 countries that make up its near-global membership. The IMF's primary purpose is to ensure the stability of the international monetary system—the system of exchange rates and international payments that enables countries (and their ... read more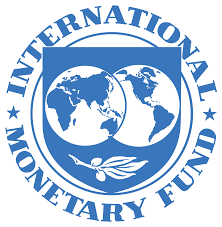 Subscribe for scholarship alert.
Be among the first to know whenever new International Monetary Fund scholarship is going on. Enter your email address and click the Subscribe button ↓
IMF Graduate Jobs and Internships
Application Deadline
Not Specified
How to Apply
Interested and qualified? Go to
International Monetary Fund on imf.wd5.myworkdayjobs.com
to apply
For more details visit: IMF website.