The Deanship of Graduate Studies at King Abdulaziz University offers scholarships to international students in fully funded programs in most graduate programs according to the following classifications:
The King Abdulaziz University in Jeddah, Saudi Arabia, presents an exceptional scholarship program catering to a diverse range of academic disciplines at the Master's and PhD levels.
This scholarship encompasses various fields including Sciences, Engineering, Humanities, Arts, Information Technology, Business Administration, and Computer Engineering, aiming to cover all associated expenses for successful applicants.
This guide delves into the essential criteria, application processes, and numerous benefits offered by this prestigious scholarship, empowering potential candidates with a comprehensive understanding of the requirements and procedures to secure this esteemed opportunity.
About King Abdulaziz University
King Abdulaziz University is a public university in Jeddah, Saudi Arabia. It was established in 1967 as a private university, by a group of businessmen led by Muhammad Abu Bakr Bakhashab and including writer Hamza Bogary. In 1974, King Abdulaziz University was converted to a public university by a decision of the Council Ministers of Saudi Arabia under then-King Faisal's orders. In 2021, it is ranked the #1 Arab university by Times Higher Education. King Abdulaziz University has been placed in the top 200 universities in the world by four major ra...... read more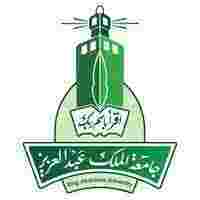 Subscribe for scholarship alert.
Be among the first to know whenever new King Abdulaziz University scholarship is going on. Enter your email address and click the Subscribe button ↓
King AbdulAziz University Scholarship Program
Aim and Benefits of King AbdulAziz University Scholarship Program
The prestigious King AbdulAziz University Scholarship offers a myriad of benefits for successful candidates:
Fully Funded: The scholarship covers various expenses, including a monthly bursary, a preparation allowance, free healthcare, accommodation, and academic support.

Additional Perks: Subsidized meals, printing thesis allowances, shipping book allowances, and a two-way ticket annually are also provided. Moreover, there's an opportunity for master's degree holders to upgrade to a doctoral scholarship.

Duration: The duration of the scholarship is aligned with the degree pursued, spanning four years for undergraduate, two years for master's, and three years for PhD programs.
Requirements for King AbdulAziz University Scholarship Program Qualification
To be eligible for the King AbdulAziz University Scholarship, applicants must meet the following criteria:
Educational Qualifications: Applicants must possess a university degree from an accredited college or university, with at least a "very good" degree. Graduation certificates and transcripts must be certified by the Saudi Embassy.

Age Limit: For Master's programs, the applicant's age should not exceed 35 years, and for PhD programs, the limit is 40 years.

Character and Health: A record of good conduct and overall good health are essential prerequisites.

Recommendation Letters: Submission of recommendation letters from two former professors is mandatory.

Language Proficiency: Candidates whose first language is not English must provide approved exam scores in TOEFL or IELTS. The minimum required scores for various English language proficiency tests are specified.

Additional Criteria: Some programs may have further eligibility requirements, making it crucial for applicants to meticulously review the specific criteria for their chosen program.
Documents Required for Application
Applying for the King Abdulaziz University Scholarship involves a series of steps and adhering to particular document submission requirements:
Online Application: The applicant should submit an online application, thoroughly reading and understanding the instructions, admission requirements, and documents needed for their chosen program.

Specific Program Requirements: Each program might have distinct requirements; therefore, applicants must thoroughly review the instructions relevant to their intended field of study.

Document Submission: Apart from the application form, applicants are required to submit various documents, including an updated CV, a Statement of Purpose in English (except for programs in Islamic Studies and Arabic Language), certified graduation certificates, transcripts, recommendation letters, and a valid passport.
Application Deadline
December 28, 2023
How to Apply
Interested and qualified? Go to
King Abdulaziz University on ags.kau.edu.sa
to apply
The steps to apply for this prestigious scholarship are outlined:
Website Login: Begin the application process by logging into the King Abdulaziz University website as a fresh applicant.

Application Submission: Complete the application and, if meeting the requirements, the submission will automatically be considered for the scholarship.

Stay Updated: Regularly check your application status on your portal and provided mail to remain informed throughout the process.
For more details,visit KAU website