Apply for the Standard Bank Learnership. Through a work-based approach?to learning, you'll gain a real-world understanding of Standard Bank Group, as you're guided and supported to achieve the goals you've set yourself.
The programme integrates practical and theory, and includes both structured work experience?and structured learning with an accredited training provider – leading to an SAQA accredited qualification.
We're working to grow potential for young people throughout Africa. And with a Standard Bank Group Learnership, yours could know no limits.
About Standard Bank Group
Standard Bank Group Limited (also trading as Stanbic Bank) is the largest African banking group by assets and earnings, operating in 20 countries in sub-Saharan Africa. With about 50,000 employees, it has approximately 560 branches and over 1,770 ATMs on the African continent. Standard Bank Group is a financial institution that offers banking and financial services to individuals, businesses, institutions and corporations in Africa and abroad. They drive sustainable and inclusive economic growth in Africa. To ensure their commitment to making a positive and lasting impact, they have deve... re... read more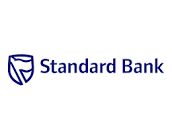 Subscribe for scholarship alert.
Be among the first to know whenever new Standard Bank Group scholarship is going on. Enter your email address and click the Subscribe button ↓
Learnership Programme
Aim and Benefits of Learnership Programme
You can choose from a number of learnerships, offering between 12 to 24 months' fixed term employment. You'll receive a monthly stipend, plus invaluable coaching and mentoring while you're studying for your qualification.
Fixed term employment with the bank for 12/18/24 months (depending on the programme)
Monthly stipend
Performance rewards and benefits
SAQA accredited qualification
Practical meaningful workplace experience
Coaching/mentoring.
Requirements for Learnership Programme Qualification
You can apply for a Standard Bank Group Learnership if you've completed a Grade 12 (matric) or a 3-year post grade 12 (matric) qualification (role dependent).
To apply, you must:
Be a South African citizen
Be between the ages of 18 and 30
Be able to speak, read and write English
Have completed Grade 12 (matric) or a 3-year post grade 12 (matric) qualification (role dependent)
Be computer literate
Not be permanently employed
Not be studying at another tertiary institution
Not be registered for any other learnerships
Checkout:
Scholarships for African students 2021/2022
Application Deadline
June 30, 2022
How to Apply
For more details, visit Standard Bank Group website.