Are you clueless on how to get an online job for college students? Are you in college and need an online job at home for students? It's very understandable. You have financially landed a full or partial scholarship. After writing a great scholarship thank you letter, you may be wondering how you can financially cope on campus.This is a thorough article of the top 20 updated jobs for you to work remotely and earn some decent income.
You can get a job online for students and earn a decent income for yourself as a college student. Plus, these online jobs for college students with no experience have the flexibility you need while studying in college.
You don't need to have a degree to be qualified to get a remote online job. You just need to deploy the necessary skills (which are learnable) and get the job done. You can work from the comfort of your laptop.
Top 20 Online Jobs for College Students:
Online Tutor

Freelance Writer

Virtual Assistant

Social Media Manager

Website Developer

Graphic Designer

Online Surveys

Audio Transcription

Video Editing

Translator

Search Engine Evaluator

Resume Writer

Virtual Recruiter

Proofreader

Blogger / Vlogger

Product Reviewer

Data Entry Job

Website / Application Tester

Foreign Language Tutor

Gamer
1. Online Tutor
An online tutor is someone who is well versed in particular subjects and teach remotely. You can make a living by helping and teaching students who struggle with passing their courses. With online tutoring jobs for college  students, you can also create 10 minute videos on any subject that interest you and upload them on online learning platforms.
Required Skills:
To have such online part time jobs for college students, simply be well versed in a couple of subjects and be communicative. You should be familiar with video conferencing and screen sharing softwares. Further, guidance on how to to manage the students will be provided by the hirer.
Pay:
Online teaching jobs for college students usually pay  $13 - $20/ hour. There are some unique cases when you get as much as $41/hour. For online learning platforms, the pay is $5 - $50 per student enrolled.
How to find online tutoring jobs for university students:
Visit Tutor.com, Wyzant, Udemy , SkillShare and Teachable.
2. Freelance Writer
One of the best online jobs for college students is freelance writing. A freelance writer is a talented individual that writes articles, edit posts or even compose video scripts. A freelance writer earns a living from providing written posts for their clients working from home. With such online jobs for college students at home, you could work for just one client or for several other publications at a time.
Required Skills:
You need to have strong writing skills. You need to be confident in all aspects of writing such as grammar, punctuation, general tone and style. You should be efficient in meeting deadlines. Have good marketing skills and conduct proper research for your content.
Pay:
By the time, you establish your presence; you can earn $30 / hour or $50 per article. Even better, according to Indeed, you can earn $61,000 / year. Awesome, right?
Where to find freelance writing jobs?
For at home jobs for college students such as writing, subscribe to Freelance Writers' Den, Fiverr, Upwork, Problogger. For greater chances of getting a job on these platforms, share your portfolio and back it up with testimonials.
3. Virtual Assistant
One of the ways for college students to make money online is by becoming a virtual assistant. A virtual assistant renders diverse services to entrepreneurs or businesses remotely. You could perform digital marketing tasks, schedule appointments or even run a few errands in exchange for an agreed fee. You can work directly for employers or for an agency that provides administrative and creative services. This is one of the online jobs for college students without investment.
Required Skills:
As a virtual assistant, you can get work from home for college students. You must have word processing skills like data entry and typing. Also, you need to be an effective oral communicator. Your literacy in spreadsheet programs have to be top - notch. Other soft skills needed are self - motivation and discipline, quick thinking and effective decision making.
Pay:
Online summer jobs for college students like this, can easily generate around $16 / hour. But usually VA gigs vary in pay, hours and the actual work.
Where to find virtual assistant jobs for college students:
Try PeoplePerHour, VA Networking, and Zirtual
4. Social Media Manager
You may think that social media marketing jobs are easy online jobs for college students. Not exactly. You see, a social media manager is responsible for managing and monitoring the company's social media platforms in order to increase brand awareness and edify marketing and sales efforts. You could work closely with the marketing and sales department. In this online work for college students, you are expected to develop and implement social media strategies as well as measure the success of social media campaigns.
Required Skills:
If you are skilled in content management, have a solid knowledge of online marketing channels, SEO, keyword research and Google Analytics, then such freelance jobs for college students is just for you. Also, being familiar with web design is an added advantage.
Pay:
Starting pay is usually $8 - $40 an hour or $61,000 a year.
How to find social media jobs?
The best way to get your remote social gigs is to search for marketing agencies. Then, start pitching and networking.
5. Freelance Web Developer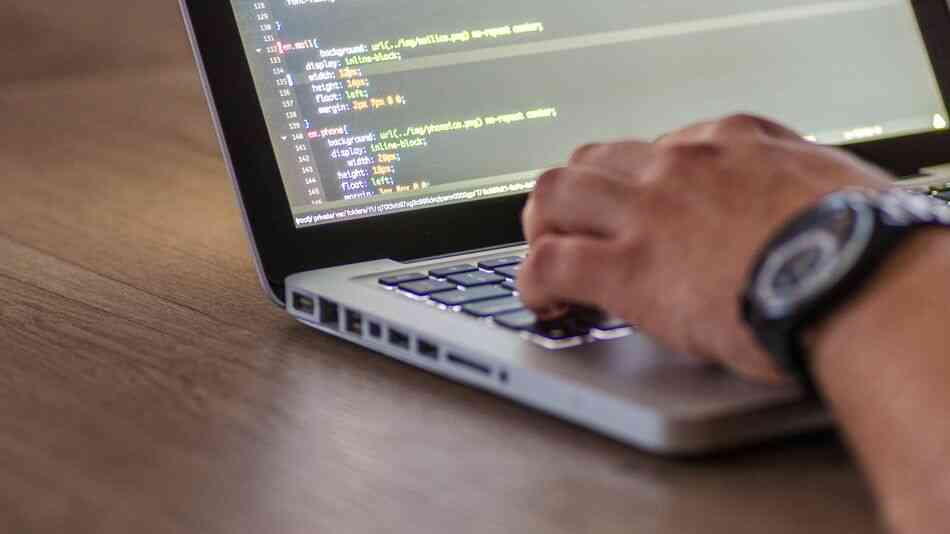 One of the top online jobs for undergraduate students is web development.  Freelance Web Developers translates a client's website vision into reality. On a contractual basis, developers design and maintain websites for other people. In fact, they have to keep up with the site's functionality, its operations and the traffic flow it attracts.
Required Skills:
For starters, you have to learn as many technologies, and coding languages as possible, create numerous web - based applications and creative websites. This is one of the popular online jobs to earn money for students. So brush your Search Engine Optimization skills. Finally, build testing and debugging techniques.
Pay:
You can earn $20 to $75 per hour. That's a great deal, right?
How to get web development jobs?
You can start earning money on Fiverr, Upwork and PeoplePerHour.
6. Freelance Graphic Designer
Some other online jobs part time for college students are in the creative sector. Actually, graphic designers are visual communicators. They convey information through photos and arts. As a graphic designer, you can create posters, logos, magazine layouts, marketing materials and more.
Required Skills: Are you interested in graphic design? Then you must be very familiar with Adobe's creative softwares like Adobe Illustrator, InDesign or Photoshop. Treat branding as a great business skill and learn to deliver presentations.
Pay: College Students with digital image skills can make around $25/hour.
How to find graphic design work from home jobs for undergraduate students: Check out Upwork, Freelancer.com, Fiverr, 99designs.com, Toptal, PeoplePerHour.
7. Online Survey Taker
Are you still looking for online jobs for college students in mobile? A side hustle you can take up as a student is to conduct online surveys. It basically involves signing up to company websites and filling out trial offers. Afterwards, you can get credits after you have a certain number of offers. These credits can be exchanged for cash. This is one of the work at home jobs for college students that has been relatively embraced.
Required Skills:
Just be a patient fellow, be a good critic, have good time management skills and have a good eye for products.
Pay:
You can get $0.10 - $20 per survey. Top survey websites promise as far as $50 per survey.
Where to get online surveys:
Create an account in the following websites: Swagbucks, Branded Surveys, InboxDollars, Vindale Research and Pinecone Research.
8. Audio Transcriptionist
Still looking for good online jobs for college students? What does a college student do in audio transcription? Simply put, this involves listening to recorded audios (or perhaps videos) and typing what you hear word for word. Usually, an audio transcriptionist offers his/her services to medical and legal related outfits.
Required Skills:
Of course, you need to have strong listening, fast and accurate typing skills. You are also expected to be great at editing, grammar check and proofreading. Time management is also of essence.
Pay:
With such online work to earn money for students, you can earn $0.30 per audio minute or $15 - $22 per audio hour. So if you are transcribing for long audio recordings, you can earn highly.
Where to find audio transcription jobs:
Register in TranscribeMe, GMR Transcription, Go Transcript, Rev, Casting Words.
9. Video Editor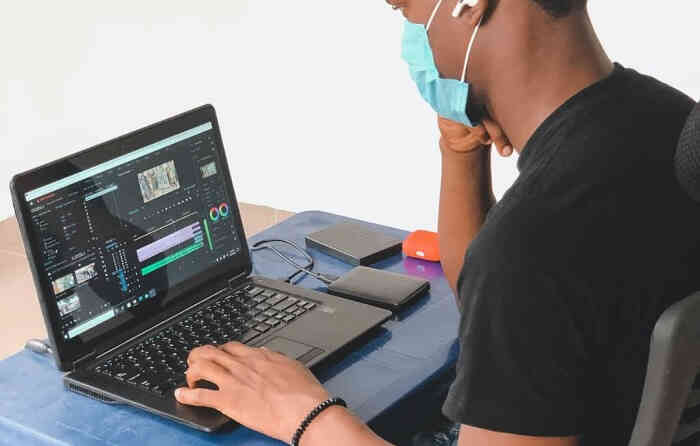 Want to hear about another exciting online job? Try video editing. A video editor uses footage, sound and graphics to do some storytelling. You are basically involved in cutting and rearranging scenes. You work directly with the director to achieve the best filming outcome.
Required Skills:
You must be thorough and pay attention to details. You should have technical know - how on media production, communication and computer operating systems. Of course, using your initiative is mostly appreciated.
Pay:
Interestingly, you can earn around $42 / hour.
Where to find video editing jobs:
Give the following websites a try: 90Seconds, Upwork, VideoPixie, The Crewing Company.
10. Translator
Do you know how to read, write, speak and listen in a foreign language? Why don't you become a translator? If you can convert a written word, from one language to another, then this is for you. You will spend most of your time on translating digital documents and audio recordings.
Required Skills:
If you have an advanced knowledge of a certain language, excellent writing skills, sound research skills and computing skills, then you are perfect for this job.
Pay:
You can earn almost $25/hour. That's pretty high, isn't?
Where to find online translation jobs:
Visit Gengo, Smartling, OneHourTranslation.com, TextMaster, ProZ.
11. Search Engine Evaluator
How about becoming a search engine evaluator? Now what's SEE? A search engine evaluator  assesses and rates the search results that return when searching for a specific term. With given guidelines, you will be measuring the quality of a term search results and the user's experience.
Required Skills:
For starters, you need to own a laptop and a reliable access to the Internet. Your research skills should be explosive. If you are bilingual, you have an added advantage.
Pay:
The pay, according to Glassdoor, $17 an hour and $35,471 annual average salary.
Where to find search engine evaluation jobs:
For online jobs hiring for college students, register in Lionbridge, iSoftstone, ZeroChaos and RaterLabs.
12. Resume Writer
Would you be interested in helping people launch or advance in their career? Are you in search of part time work from home jobs for college students?
 Then become a resume writer. As a resume writer, you should compose enticing marketing documents of the employment history of job applicants. Resume writers prepare an application in a way that makes a favorable impression to employers.
Required Skills:
You must have compelling communication skills. Also, you should be acquainted with the jargons and trends that hirers want to hear. Lastly, build a stunning rapport with your client.
Pay:
Resume writers have the attractive pay of $15 - $ 25 / hour.
Where to find online resume writing jobs:
Click on ResumeEdge, WritersBay, Upwork, WriteZillas, RiseSmart.
13. Virtual Recruiter
You can make money online college student. As how? As a virtual recruiter! A recruiter is someone who helps employer clients fills vacancies with talented job seekers. Unlike a traditional recruiter, you work at home.
Required Skills:
Unlike the other gigs, you are expected to have a background in recruiting and human resource management. You should be exceptional in database administration, social media and talent acquisition.
Pay:
For a virtual recruiter, you can earn $20 - $30 / hour. Boy, that's much.
Where to find virtual recruiting jobs?
Subscribe to Upwork, CareerBuilder, Freelancer, SimplyHired.
14. Proofreader
Are you known for paying attention to details? Then, be a proofreader. Apart from freelance writing jobs for college students, a proofreader ensures that documents look and read their best before they are sent out. Proofreaders can identify errors and make the necessary adjustments.
Required Skills:
Just be thorough and be detailed in detecting errors.
Pay:
If you have a good eye for grammar and punctuation mistakes, you can earn $10 - $45/ hour.
Where to find online proofreading jobs:
Try ProofreadingPal, Gramlee, ProofreadingServices, Wordvise, Polished Paper.
15. Blogger / Vlogger
Do you believe that you are a great content creator? Then be a blogger or a vlogger. A blogger and a vlogger do the same thing. They create content for potential topics and share with their audience. The difference is that the blogger writes the content while the vlogger makes a video of the content. So blogging is also one of the online writing jobs for college students.
Required Skills:
Be familiar with SEO and Analytics, create a ravishing content with WordPress, understand your audience and have sound social networking skills.
Pay:
It varies. You can monetize your platforms through afilliate marketing, sponsored ads and earn as  much $100,000 per month.
How to be a blogger / vlogger:
For a blogger, create your own blog using any of the following hosting options - Bluehost, HostGator, Dreamhost. For a vlogger, start your own YouTube channel, start filming great content with great visuals.
16. Product Reviewer
One of the online easy jobs to earn money for students is becoming a product reviewer. A product reviewer or a product tester is someone who gives a real user feedback on a product or service before pushing it to the market. Companies ship a free product and then you give an honest review for a fee.
Required Skills:
As a product reviewer, you are to identify who the product is for. Introduce a solution to the company where necessary. Empathize with your readers and properly explain the features of the product.
Pay:
A product reviewer could earn $2 - $10 per review.
Where to find product reviewing jobs:
Visit InboxDollars, LifePoints, Toluna, UserTesting, Pinecone Research.
17. Data Entry Clerk
A side hustle like this simply means that you use computers and data processing programs to enter information into a database program. At times, it could be very tiresome but it attracts a good pay.
Required Skills:
You just have to multitask effectively. Be competent in performing repetitive tasks with high degree of accuracy.
Pay:
$10 - $17 / hour is the expected pay.
Where to find data entry jobs:
Subscribe to Clickworker, DoinData Solutions, The Smart Crowd.
18. Website / App Tester
What does a website tester do? Simply put, he tests and evaluates web applications and sites on laptops, desktops and mobile devices. You would monitor the performance of a website for a fee.
Required Skills:
You should have programming skills, be an accuracy freak, be detail - oriented and apply quality assurance methods.
Pay:
You can earn earn $17  to $43 / hour
Where to find web testing jobs:
Subscribe to UserTesting, Enroll, TestingTime, UserLytics and UserFeel.
19. Online Foreign Language Tutor
Are you fluent in a certain language? Can you help others be the same? Then be a Language Tutor. With remote tutoring jobs for college students like language tutor, you will be exposing students in reading, writing, listening and speaking a foreign language. You can teach culture alongside the language.
Required Skills:
Suppose you speak Spanish. It's necessary that you are certified in the advanced knowledge level of the language. Introduce educational games to make classes more interactive. Be communicative, patience and a problem solver. Oh yes! Lastly, be ardent in videoconferencing be softwares.
Pay:
According Glassdoor, there are minimum offers of $8/hour and maximum offers of $31/hour.
Where to find foreign language tutoring jobs:
Try Tutor, Italki, Lingoda, Verbling, Vipkid.
20. Gamer
Want to hear some more exciting paid online jobs for college students? Let's proceed.
Do you love playing games? If yes, why don't you make a living out of it? What would you do as a gamer? You can play games and championship battles for a fee. You could be a multimedia animator or a videogame tester.
Required Skills:
Well, you are advised to have good hand - eye coordination, good reflexes, develop calmness and patience.
Pay:
Are you ready to be shocked? You can earn $1,000 - $5,000/ year or $13 to $51/ hour.
Where to find gaming jobs:
Register at Gamasutra, Game Job Hunter, Game Recruiter, Games Jobs, Upwork.
Conclusion
Our beloved college students, as you can see, you can get a side gig so easily in diverse fields.Suppose you have gained admission in one of the 40 Cheapest Universities in the world and you are still worried. If you want a tutoring job, you can be an online tutor or a foreign language tutor. If you are interested in websites and applications, be a web developer, a web tester, a game developer or a search engine evaluator. If you belong to the creative field, you could be a writer, a graphic designer, a blogger / vlogger or a video editor. In the job seeking industry, you could be a fine virtual recruiter or a resume writer. In the administrative world, you could be a virtual assistant, a data entry clerk or an audio transcriptionist.
There are tons of part time jobs for college students from home without investment, man. Pick your favorite and earn some dollars.
See ya!!!!