University of London alumnus József Váradi has donated over £1 million to the University, to provide scholarships to support up to 100 distance and flexible learning students over the next ten years.
About University of London
The University of London was established by Royal Charter in 1836 for the public benefit and is recognised globally. Throughout our long history, the University has offered access to a wide range of academic opportunities. As a world leader in higher education, the University has pioneered change in the sector. We were the first university to admit students regardless of their gender, race or religion, the first to admit women to degree programmes and, in 1865, the first to give students the opportunity to study wherever they are, providing access to higher education across the globe. For almo... read more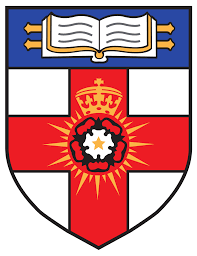 Subscribe for scholarship alert.
Be among the first to know whenever new University of London scholarship is going on. Enter your email address and click the Subscribe button ↓
University of London Undergraduate Váradi scholarships
Aim and Benefits of University of London Undergraduate Váradi scholarships
The Váradi scholarships cover all University of London tuition fees.
The scholarships do not cover any fees or costs (such as computers and additional study materials or Teaching Centre fees) not directly payable to the University of London.
The Váradi Scholarship will be valid for the maximum period of registration for the full online programme.
University of London Undergraduate Váradi scholarships Courses
Requirements for University of London Undergraduate Váradi scholarships Qualification
The scholarships will be available to all new students, from anywhere in the world, studying any of our programmes. The University of London would particularly welcome applications from the following:
1: Any student who is a permanent resident in Central and Eastern Europe. Including: Albania, Bosnia, Bulgaria, Croatia, Czech Republic, Estonia, Hungary, Kosovo, Latvia, Lithuania, Moldova, Montenegro, North Macedonia, Poland, Romania, Serbia, Slovak Republic, Slovenia and Ukraine.
2: Any student studying one of the following programmes:
BSc Computer Science
BSc Psychology
BSc Business Administration
Checkout:
Scholarships for African students 2021/2022
Application Deadline
July 17, 2020
How to Apply
Download and complete the scholarship application form.
Submit an application for your chosen degree via its course page.
Please ensure you upload your completed scholarship application form under the 'Scholarship Form' section.
Pay the appropriate online application fee for your programme.
You must submit a fully completed course application, as without this we cannot consider a scholarship application.
If you have applied for a programme previously but did not register and wish to be considered for this scholarship, please submit a completed scholarship application form here as you may not need to reapply for your course.
If you wish to apply for the scholarship but are unable to pay for the application fee, please contact us.
For more details, University of London website.