In 2021 the ANU Research School of Biology, in the ANU College of Science, may offer 2 awards known as the Laureate Postgraduate Research Scholarship.
The objective of the award is to attract the highest calibre international and domestic students to pursue postgraduate research for a PhD degree within the Research School of Biology.
Funding for this award is provided by Laureate Fellow Prof. Barry Pogson as part of Australian Research Council funding.
Prof. Pogson's fellowship aims to produce transformative solutions targeting crop resilience and food security. The chloroplast, the site of photosynthesis, regulates a suite of cellular processes that control photosynthesis, growth and drought resilience. It is expected that a first ever blueprint of the suite of communication networks used by the chlorolast will be discovered. We will use synthetic biology to rewire the network in order to generate 'smart plants' that are higher-yielding and more resilient in both good and bad seasons by precisely switching on and off resilience.
About Australian National University (ANU)
ANU is a world-leading university in Australia's capital city, Canberra. Our location points to our unique history, ties to the Australian Government and special standing as a resource for the Australian people. Our focus on excellence in research and education ensures our graduates are in demand the world-over, well-prepared to address complex contemporary challenges.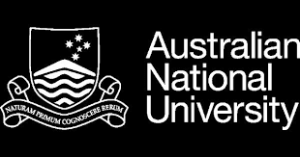 Subscribe for scholarship alert.
Be among the first to know whenever new Australian National University (ANU) scholarship is going on. Enter your email address and click the Subscribe button ↓
PhD Scholarship in Plant Molecular Biology
Aim and Benefits of PhD Scholarship in Plant Molecular Biology
In addition to the fortnightly stipend, the scholarship also provides the following benefits:
Dependent Child Allowance (for international recipients)
RSB travel bursary
Thesis reimbursement
Requirements for PhD Scholarship in Plant Molecular Biology Qualification
The award will be available to a student who is:
either a domestic or an international student; and
enrolling full-time in a program of study for the degree of Doctor of Philosophy, in the Research School of Biology, at the Australian National University.
Selection will be made on the basis of an assessment of the student's research potential. This will take into account a measure of the applicant's overall performance in undergraduate, and (if any) Master's coursework, as well as an assessment of their most recent graded research writing (thesis) and accomplishments (research publications, awards, referee evaluation).
Checkout:
Scholarships for African students 2021/2022
Application Deadline
August 1, 2022
How to Apply
There is no application as students are automatically considered based on them meeting the eligibility criteria or conditions prescribed under the Eligibility section of the Conditions of Award.
For more details, visit ANU website.