The Regional Graduate Scholarship is available to applicants to the following three degrees:
Master of? Pub??lic Health (MPH) with 3 areas of concentration:

Epidemiology and Biostatistics (EPBS)

Health Promotion and Community Health (HPCH)

Health Management and Policy (HMP)

Master of Science in Epidemiology (MS EPID)

Master of Science in Environmental Sciences - Major in Environmental Health (MS EH)?
About American University of Beirut
Founded in 1866, the American University of Beirut bases its educational philosophy, standards, and practices on the American liberal arts model of higher education. A teaching-centered research university, AUB has around 800 instructional faculty and a student body of around 8,000 students. The University encourages freedom of thought and expression and seeks to graduate men and women committed to creative and critical thinking, life-long learning, personal integrity, civic responsibility, and leadership. The University, which was granted institutional accreditation in June 2004 ... read more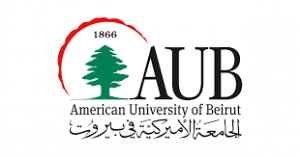 Subscribe for scholarship alert.
Be among the first to know whenever new American University of Beirut scholarship is going on. Enter your email address and click the Subscribe button ↓
Regional Graduate Scholarship
Aim and Benefits of Regional Graduate Scholarship
A limited number of partial or full scholarships are av?ailable to students from the Arab region interested in the MPH and MS programs at the Faculty of Health Sciences (FHS).
Requirements for Regional Graduate Scholarship Qualification
Applicants can only be considered for scholarship once they are accepted on a regular basis in the GPHP program.

Applicants can only be considered for scholarship if they have passed the English Language Proficiency Requirement (ELPR) by achieving the required score? on either EEE, TOEFL or IELTS.

Scholarships are awarded to applicants for the fall semester of every academic year. Scholarships are not awarded for mid-year admissions
Scholarships are awarded to new students admitted into the GPHP. Currently enrolled GPHP students are not eligible for scholarship.
Scholarship applicants should be citizens/nationals of the Arab region (Algeria, Bahrain, Comoros, Djibouti, Egypt, Iraq, Jordan, Kuwait, Lebanon, Libya Arab Jamahiriya, Mauritania, Morocco, Occupied Palestinian Territories, Oman, Qatar, Saudi Arabia, Somalia, Sudan, Syrian Arab Republic, Tunisia, United Arab Emirates, or Yemen).
Checkout:
Scholarships for African students 2021/2022
Interview date, Process and Venue for Regional Graduate Scholarship
Scholarship applicants are evaluated and scored based on the criteria below:
Commitment to service in public health in the region.

Relevance of work experience to public health or related fields

Duration of work experience

Local need for public health graduates in the country of the applicant?
Application Deadline
March 18, 2022
How to Apply
The scholarship application form is part of the AUB online graduate application, under the financial aid section
Interested students who meet the selection criteria must first submit a complete AUB graduate application online, which includes the scholars?hip application under the financial aid section.
For more details, visit AUB website.