Berea College, one of the America's top Universities, offers 100% funded scholarship to international students. Berea College has opened applications for international students seeking admission at the Institution for 2020/2021 academic session.
Berea College, founded in 1855, is a racially integrated, coeducational liberal arts college. Berea's motto, "God has made of one blood all peoples of the earth" reflects the conviction of Berea founder and ardent abolitionist, John G. Fee. Berea's spiritual foundations are rooted in the Christian faith, but Berea welcomes people of all faiths, or no faith at all, to study in a diverse campus setting. Berea is committed to providing a high-quality education for highachieving students with limited financial resources.
About Berea College
Berea College is distinctive among institutions of higher learning. Founded in 1855 as the first interracial and coeducational college in the South, Berea charges no tuition and admits only academically promising students, primarily from Appalachia, who have limited economic resources. Berea's cost of educating a student for four years is nearly $100,000. Berea College offers rigorous undergraduate academic programs leading to Bachelor of Arts and Bachelor of Science degrees in 28 fields. All students work at least 10 hours per ... read more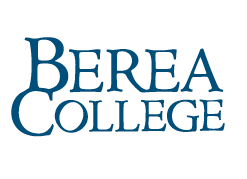 Subscribe for scholarship alert.
Be among the first to know whenever new Berea College scholarship is going on. Enter your email address and click the Subscribe button ↓
Berea College Undergraduate Scholarships
Aim and Benefits of Berea College Undergraduate Scholarships
There is no application fee to apply to Berea College.
International students accepted by Berea College are funded for four years of study. We ask that each international student, once offered admission, to pay a one-time enrollment fee of $50 and a $2,200 deposit before coming to Berea to help with costs for medical, dental, emergencies, or other unexpected expenses. Students may apply for an exception to paying the deposit if there are inadequate family finances. The remaining balance of the deposit will be returned upon graduation. Having the deposit while at Berea is essential.
The funding provided by Berea College includes cost of education (the equivalent of tuition) for up to four years. Costs for room and board are also covered completely for the first year
Requirements for Berea College Undergraduate Scholarships Qualification
Berea College encourages applications from students who:
do not yet have a 4-year college degree;
do not have dependents or are married.
meet university entrance requirements in their own country;
are able to present outstanding secondary and/or leaving exam results;
are able to present IELTS, TOEFL, SAT, or ACT results;
are fluent in the English language, both oral and written;
are interested in living and learning in an environment that stresses the equality and kinship of all people regardless of race, class, age, religion, sexual orientation, or nationality;
Selection:
Although international enrollment is limited to about 25 new students each fall, Berea College nevertheless seeks to serve students from as many different areas of the world as possible.
Successful candidates for admission have a record of outstanding academic achievement and a strong sense of educational purpose.
Berea College does not teach English to those who have not yet mastered the language.
International students must have mastered the English language sufficiently to understand and participate in class lectures and discussions, read required texts and other materials, and complete written and other assignments. However, all enrolled international students will be assessed to determine whether they would benefit from an English as a Second Language (ESL) course in the first semester. An additional ESL course may also be required in the second semester for some students. The Nursing program has higher English proficiency requirements (TOEFL iBT 83, with a 26 on the spoken section). If admitted to Berea with lower English proficiency, students will not be admitted to the major until the required scores are achieved. Students will be given the opportunity to retest, however, students failing to meet the TOEFL iBT requirement by the first day of their third term of enrollment at Berea are ineligible to pursue the Nursing major. If admitted to Berea with lower English proficiency, students will not be admitted to the major until the required scores are achieved
Checkout:
100 Study Abroad Frequently Asked Questions
Application Deadline
November 30, 2020
How to Apply
In order to be considered for admission, a completed application packet must be received in the Berea College Office of Admissions no later than 5:00 p.m. (Eastern Time) November 30, 2020.
For more details, visit Berea College website.