In partnership with the British Council and the GREAT Britain Campaign, Bishop Grosseteste University is offering 2 scholarships to students in India and Malaysia, applying for postgraduate study at BGU\*.
The GREAT Scholarships 2021 programme, launched by the British Council together with 41 UK universities, supports postgraduate students from Bangladesh, China, Egypt, Ghana, Kenya, India, Indonesia, Malaysia, Mexico, Nepal, Pakistan, Sri Lanka and Thailand to access world-class UK higher education opportunities.
About Bishop Grosseteste University
Here at Bishop Grosseteste University (BGU), we've been educating students in the historic heart of the City of Lincoln for over 150 years, located on a beautifully green and pleasant campus just a few minutes' walk from Lincoln Cathedral, Castle and the old Roman city.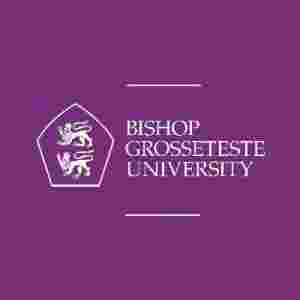 Subscribe for scholarship alert.
Be among the first to know whenever new Bishop Grosseteste University scholarship is going on. Enter your email address and click the Subscribe button ↓
Bishop Grosseteste University Masters Scholarship
Aim and Benefits of Bishop Grosseteste University Masters Scholarship
Minimum of £10,000.
Requirements for Bishop Grosseteste University Masters Scholarship Qualification
Academic merit – Course entry requirements are met including English Language Requirements, Examination results, transcripts, references, Academic prizes or awards.
Career Aspirations – applicants should tell us about their chosen career goal and their aspirations to contribute to their chosen field. Applicants should establish the relevance of the proposed academic course to his/her career plans.
Financial need – Applicants will need to explain their financial situation and how they intend to cover the remaining expenses, should their application be successful. Even with a scholarship, applicants will need to evidence they can cover their living expenses within the UK to meet the requirements for a Tier 4 visa.
Developmental impact – Applicants should explain how they plan to use their study to develop and contribute to society in their own country. Applicants should evidence any past commitment to 'development' agendas through participation in relevant projects.
Extracurricular Activity – Applicants should provide evidence of activities, which has enhanced their graduate attributes for example, examples of volunteering, leadership, charity work.
Checkout:
Scholarships for African students 2021/2022
Application Deadline
January 1, 1970
How to Apply
Interested and qualified? Go to
Bishop Grosseteste University on www.bishopg.ac.uk
to apply
To apply for a BGU GREAT scholarship, you must first apply for, and have been offered a place on one of our programmes. Once you are in receipt of an offer for a programme please download and complete the scholarship application form by clicking here.