James Learmonth was an influential educational practioner in the UK who believed strongly that education was the key to greater inclusion, social stability and international co-operation. He also believed that teachers and educational leaders can only be effective if they continue learning. When James died of cancer in 2003, his wife, family and numerous colleagues and friends decided to establish the James Learmonth Scholarship Programme in his memory.
On July 10, 2010, the much loved and dedicated educationalist, Dr Elizabeth Bird died tragically. In her memory, the Elizabeth Bird Resource Centre was established at the University of Malawi. Dr Bird's widower, Michael Bird, also sponsored Dorothy Kabvala, a postgraduate student doing her Master's in
Education. "Liz's legacy continues in so many ways." Michael Bird
Canon Collins Trust administers both scholarships in memory of James Learmonth and Elizabeth Bird.
About Canon Collins Trust
The Educational Trust for southern Africa was founded in 1981 by the British Defence and Aid Fund for Southern Africa (BDAF), principally by Ethel de Keyser, director of BDAF and Canon John Collins, the founder of BDAF. After the passing of Canon Collins, the Trust was renamed the Canon Collins Educational Trust for southern Africa.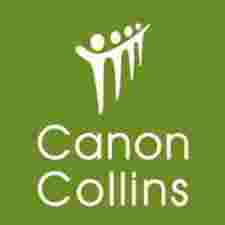 Subscribe for scholarship alert.
Be among the first to know whenever new Canon Collins Trust scholarship is going on. Enter your email address and click the Subscribe button ↓
Canon Collins Trust Malawi Scholarships for Master's in Education
Aim and Benefits of Canon Collins Trust Malawi Scholarships for Master's in Education
The aim of this programme is to support teachers and educational leaders in Malawi to pursue studies in education.
This scholarship is valued at approximately US$3,500 per academic year, to cover tuition fees and provide a living allowance. This figure may vary, subject to confirmation of tuition fees.
Canon Collins Trust Malawi Scholarships for Master's in Education Courses
Requirements for Canon Collins Trust Malawi Scholarships for Master's in Education Qualification
Applicants must be:
• studying or applying to study any MA Education course at Chancellor College
• a national of and resident in Malawi
• in possession of a good undergraduate degree
Please apply only if you are eligible.
Review our guidelines
Checkout:
Scholarships for African students 2021/2022
Documents Required for Application
You are required to submit a full application including motivation and the following documentation:
• ID document (passport, driving license or birth certificate)
• Academic transcripts
• Degree certificates, if available
• One academic reference
• A copy of your most recent payslips, if you are employed
Application Deadline
July 10, 2023
How to Apply
Interested and qualified? Go to
Canon Collins Trust on www.gapgrants.com
to apply
Applications must be made through the online portal via the following link. The deadline for applying is 17:00 SAST time on 10th July and late and incomplete applications will not be considered.
For more details visit: Canon Collins Trust website.