CQUniCares Launch Scholarship 2022 is offered for Bachelors degree in the field of Courses offered at the university.he deadline for the sending your application is 07 Jan 2022. This scholarship is provided by CQ University and the value of this scholarship is Partial Funding, Up to AUD 4,000 . This scholarship is open for: Open to Australian Citizens and New Zealand Citizens.
About CQUniversity Australia
CQUniversity Australia has been on a phenomenal trajectory since 2009. Its remarkable growth in student numbers, new courses, new campuses, infrastructure and reputation, as well as its focus on research and social innovation, has seen the University emerge as one of Australia's truly great Universities. Originally founded in Rockhampton in 1967, it now has more than 30,000 students spread across 24 campuses and locations Australia-wide and is regarded within the sector as Australia's most inclusive and engaged university.... read more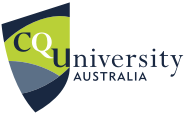 Subscribe for scholarship alert.
Be among the first to know whenever new CQUniversity Australia scholarship is going on. Enter your email address and click the Subscribe button ↓
CQ University Bachelors
Requirements for CQ University Bachelors Qualification
be identified as low SES in the current term of study with CQUniversity
be enrolled or intending to enroll in an undergraduate course as the primary course of study in Term 1, 2022:

Bachelor;
Associate Degree;
Advanced Diploma
Diploma (higher education)

be studying with a minimum term study load of 12 credit points or more
be enrolled at Census date in Term 1, 2022
be an Australian or New Zealand Citizen or holder of an Australian Permanent Visa
not be receiving any other CQUniversity scholarship of similar or higher value
Checkout:
Scholarships for African students 2021/2022
Documents Required for Application
Written submission
Evidence of academic achievements or unofficial transcript
Evidence of community involvement, exemplary work or demonstration of leadership
Resume
Evidence of financial need
Application Deadline
January 7, 2022
How to Apply
Interested and qualified? Go to
CQUniversity Australia on mycentre.cqu.edu.au
to apply
To apply for a CQUniCares Launch Scholarship, complete an online Scholarship Application Form, ensuring all supporting documentation is attached:
For Current students (applicants who have already have a Student ID number) apply through MyCQU. You will need to log in with your student details.
For Future students (applicants who have applied or are intending to apply to study at CQUniversity but not yet received or accepted an offer) apply now.
Complete Applications must be received at the Student Scholarships Office by 5pm AEST on the closing date. Incomplete applications will not be considered.
Scholarships at CQUniversity are competitive. All applications are ranked based on the selection criteria. The Scholarships Team are unable to provide updates to students on the progress of their individual application until all assessments are completed. Students will be notified of the outcome of their application via their student email accounts only. Decisions are final.