German and international students from any discipline and higher education institution are invited to apply for the scholarship by the Foundation, which is closely associated with the German Green Party. Candidates have a positive attitude towards green ideals, excellent school grades and academic standing and are socially and politically involved. They are tomorrow's experts and leaders, prepared to take responsibility and advocate the Foundation's green ideals in an international context: the concepts of sustainability, self-determination, equal opportunities and justice as well as the encouragement of human rights and the promotion of a democratic culture.
About DAAD
In Japan, the DAAD is represented with a Regional Office in Tokyo. Our mission is to promote scientific exchange and cooperation with people and institutions in the country. © THE GERMAN ACADEMIC EXCANGE SERVICE About the DAAD A brief look back at history shows that the DAAD has a long tradition of uniting people and academia. More © DAAD IN JAPAN DAAD Regional Office Tokyo The DAAD provides scholarships, informs about study and research in Germany, promotes university cooperation and supports German study programmes abroad. Here, you will find more... read more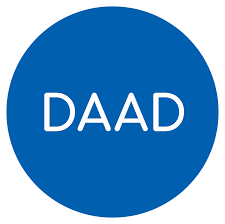 Subscribe for scholarship alert.
Be among the first to know whenever new DAAD scholarship is going on. Enter your email address and click the Subscribe button ↓
DAAD Heinrich Böll Foundation: Student Scholarship
Aim and Benefits of DAAD Heinrich Böll Foundation: Student Scholarship
The scholarship is geared to particularly gifted students from Germany and abroad. Applicants from any discipline and higher education institution are eligible for funding: talented students showing excellent promise for future academic and professional careers. Moreover, applicants show involvement in line with the values of green policy.
The Heinrich Böll Foundation funds scholarships for about 1,000 students every year.
Duration
Funding generally covers the standard study period with the option to apply for renewal for 1 semester.
Scholarship Value
Please find further information on the current funding here.
Requirements for DAAD Heinrich Böll Foundation: Student Scholarship Qualification
Academic Requirements:
admission to a Master's degree course at a state or state-recognised institution of higher education in Germanyhttps://www.boell.de/index.php/en/scholarships
Application Requirements:
Proof of the required level of German language (B2 oder DSH 2)
excellent school grades and academic standing; if requested, first graded proofs of academic achievements
social engagement and interest in politics
(self)-reflective, goal-oriented, creative personalities in their own right with inter-cultural and gender-democratic competences
identification with the goals of the Foundation
responsible, motivated, reliable individuals willing to play an active role in the Foundation's work
Checkout:
Scholarships for African students 2021/2022
Interview date, Process and Venue for DAAD Heinrich Böll Foundation: Student Scholarship
Application Deadline:
1 March and 1 September of each year
Application Deadline
September 1, 2023
How to Apply
Interested and qualified? Go to
DAAD on www.boell.de
to apply
The Heinrich Böll Foundation grants scholarships to approximately 1500 undergraduates, graduates, and doctoral students of all subjects and nationalities per year, who are pursuing their degree at universities, universities of applied sciences ('Fachhochschulen'), or universities of the arts ('Kunst-/Musikhochschulen').
We expect our scholarship recipients to have excellent academic records, to be socially and politically engaged, and to have an active interest in the basic values of the foundation: ecology and sustainability, democracy and human rights, self determination and justice.
Please note: We only accept online applications; written proof of German language proficiency (Minimum requirement: "Deutsche Sprachprüfung für den Hochschulzugang" Level DSH 2 or "TestDaF" Level B2) necessary
For more details visit: DAAD website.