The French Institutes for Advanced Study Fellowship Programme offers 10-month fellowships in the four Institutes of Paris, Lyon, Montpellier and Marseille. It welcomes applications from high level international scholars and scientists primarily in the fields of the social sciences and the humanities (SSH).
French Institutes for Advanced Study is an international mobility fellowship programme proposing high-level scientific residencies in the four IAS of Paris, Lyon, Marseille, and Montpellier.
About French Institutes for Advanced Study (FIAS)
The French Institutes for Advanced Study Fellowship Programme proposes to strengthen scholarship and mobility in the Social Sciences and Humanities by enlarging and upgrading the offer of scientific residencies in France to international experienced researchers. It will give SSH scholars worldwide the possibility to spend one academic year in four of France's most innovative scientific regions, in Paris, Lyon, Marseille and Montpellier. FIAS supports individual research: fellows, released from teaching and academic commitments, will conduct in unsegmented time bottom-up research with ... read more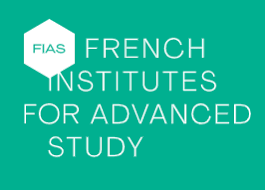 Subscribe for scholarship alert.
Be among the first to know whenever new French Institutes for Advanced Study (FIAS) scholarship is going on. Enter your email address and click the Subscribe button ↓
FIAS Fellowship Programme
Aim and Benefits of FIAS Fellowship Programme
The Fellows will benefit from the support and conducive scientific environment offered by the IAS, in an interdisciplinary cohort of fellows and in close relation to the local research potential. The fellows will be free to organize their work and conduct research as they wish.
Requirements for FIAS Fellowship Programme Qualification
FIAS awards fellowships to outstanding researchers of all career levels, from postdoctoral researchers to senior scientists.
The minimum requirement is a PhD + 2 years of research experience at the time of the application. Exception will be made for scholars with a Master + 6 years of full-time research experience after the degree (PhD training will not be considered in the calculation of experience).
Researchers from all countries are eligible to the Programme but they have to have spent no more than 12 months in France during the three years prior to the application deadline.
Selection Criteria: The scientific selection is competitive, merit-based and conducted through an international independent peer review
Checkout:
100 Study Abroad Frequently Asked Questions
Documents Required for Application
The requested application material (in English exclusively) will consist of:
The completed online application form
A detailed curriculum vitae
A copy of the diploma
A 5-page research proposal (not including the bibliography)
A comprehensive list of publications
A selection of three to five publications (articles or book chapters)
A letter of support/interest by an IAS's local scientific partner (except for Marseille IAS)
Application Deadline
September 15, 2020
How to Apply
31 positions are available for the 2021-2022 Academic Year:
For more details, visit FIAS website.