The inside of a fusion reactor is one of the most challenging environments known about, with temperatures ranging from the hottest in the solar system (100,000,000 °C at the centre of the plasma) to the coolest (-269 °C in the cryopump) all within a few metres, coupled with electro-magnetic loads and irradiation damage. This has already been achieved for short periods of time at JET, the world's largest fusion device located at Culham Centre for Fusion Energy (UKAEA), UK. But one of the greatest engineering challenges of the 21st century will be to construct a machine that can operate under these extremes routinely and produce commercially viable energy.
About Swansea University
Swansea University has been at the cutting edge of research and innovation since 1920. We have a long history of working with business and industry but today our world-class research has a much wider impact across the health, wealth, culture, and well-being of our society. We have achieved an extraordinary level of success in recent years and our research activity exceeds that of many larger universities yet this has not compromised the friendly and relaxed atmosphere that has always characterised the �Swansea experience�. In our Centenary year, we look forward to continuing to work ... read more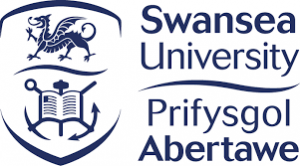 Subscribe for scholarship alert.
Be among the first to know whenever new Swansea University scholarship is going on. Enter your email address and click the Subscribe button ↓
Swansea University PhD Scholarship
Aim and Benefits of Swansea University PhD Scholarship
Swansea University will provide the full cost of UK tuition fees and an annual stipend of £15,609 for talented students to cover their expense in the UK.
Requirements for Swansea University PhD Scholarship Qualification
To be eligible, the applicants must meet all the following criteria:
A strong background in numerical methods or machine learning is required. Knowledge/experience of programming in compiled and interpreted languages is essential, and CUDA is desirable, as well as having experience with engineering analysis.
Checkout:
Scholarships for African students 2021/2022
Application Deadline
August 5, 2022
How to Apply
Interested and qualified? Go to
Swansea University on www.swansea.ac.uk
to apply
To apply, please complete your application online with the following information:
Course choice – please select Mechanical Engineering / Ph.D. / Full-time / 3 Year / October

In the event you have already applied for the above programme previously, the application system may issue a warning notice and prevent application, in this event, please email [email protected] where staff will be happy to assist you in submitting your application.

Start year – please select 2022
Funding (page 8) –
'Are you funding your studies yourself?' – please select No
'Name of Individual or organisation providing funds for study' – please enter 'RS105 - AI and Inverse Analysis'
*It is the responsibility of the applicant to list the above information accurately when applying, please note that applications received without the above information listed will not be considered for the scholarship award.