As a kick-off, Goethe Institut are organizing an Edit-A-Thon to open up the world of Wikipedia to Womxn from Africa! Studies have shown that most of the articles on the Wikipedia are written from Europe and the US – and articles written from Africa are mainly written by men.
During its inception, the internet was seen as a vital instrument for democracy and equality. In 2020, amidst a global pandemic and racial inequalities that are very much still alive, it is time to ask: Whose stories are told and who is telling these stories on the internet? And how do Artificial Intelligence, Algorithms and Bots shape our view of the world and perpetuate racisms? This is where the new Goethe-Institut project "Decolonise The Internet" sees its core.
Therefore, the aim is to encourage African Womxn to learn about Wikipedia and to take up the important task of adding knowledge to the world's largest online reference that are relevant to them. This will increase visibility and representation of topics and languages which are important to both Womxn and Africans. We particularly encourage you to write in local languages apart from English to increase the amount of articles found in these languages!
About Goethe Institut
The Goethe-Institut is the Federal Republic of Germany's cultural institute, active worldwide. We promote the study of German abroad and encourage international cultural exchange.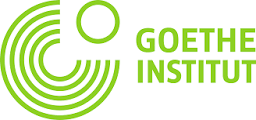 Subscribe for scholarship alert.
Be among the first to know whenever new Goethe Institut scholarship is going on. Enter your email address and click the Subscribe button ↓
Goethe Institut Edit-A-Thon for African Womxn
Type

Contest

Organisation

Goethe Institut

Country to study

-

School to study

-

Course to study

Not specified

State of Origin

Gender

Men and Women

Application Deadline

Not Specified
Aim and Benefits of Goethe Institut Edit-A-Thon for African Womxn
We plan to host an editing and translation competition with great prizes after this Edit-A-Thon, so you don't want to miss out on learning the first steps.
Requirements for Goethe Institut Edit-A-Thon for African Womxn Qualification
So if you want to learn how to write, edit and publish articles on the Wikipedia, then this is for you. All you need is access to a computer and a stable internet connection and you are ready to go!
Eligible Countries: African countries
Timeline: The Edit-A-Thon will take place on 20 June, 27 June and 4 July.
Checkout:
Scholarships for African students 2021/2022
Application Deadline
Not Specified
How to Apply
To register, please send an email to [email protected] and we will supply you with more information.
For more details, visit Goethe Institut website