The International Monetary Fund, or IMF, promotes international financial stability and monetary cooperation. It also facilitates international trade, promotes employment and sustainable economic growth, and helps to reduce global poverty.
Our summer interns gain an insider's view of the member-country-focused mandate and critical international work of the IMF. You will build professional networks while you apply your research and analytical skills to help us explore questions of real importance to our member countries and to global economic stability.
Whether you see a future for yourself in international organizations or are simply curious about policy and operational work, this is an ideal opportunity to familiarize yourself with both while leveraging your cutting-edge skills and expanding your research experience.
You will work closely with an experienced IMF colleague on a current issue or research question of importance to our members. ( See below for information on internships in the IMF's Legal Department).
The results of your work may be presented to IMF staff at the end of your internship, and many of our interns have had their work published by the IMF.
About International Monetary Fund
The International Monetary Fund (IMF) is an organization of 189 countries, working to foster global monetary cooperation, secure financial stability, facilitate international trade, promote high employment and sustainable economic growth, and reduce poverty around the world. Created in 1945, the IMF is governed by and accountable to the 189 countries that make up its near-global membership. The IMF's primary purpose is to ensure the stability of the international monetary system—the system of exchange rates and international payments that enables countries (and their ... read more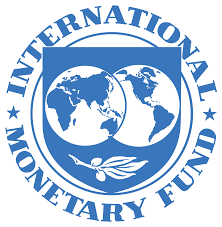 Subscribe for scholarship alert.
Be among the first to know whenever new International Monetary Fund scholarship is going on. Enter your email address and click the Subscribe button ↓
IMF Internship Program
Aim and Benefits of IMF Internship Program
The Scholarship period will run between September 2020 and September 2021 for the September set and;
January 2021 to January 2022 for the January set.
The scholarship will provide a full tuition fee waiver for the year, plus a stipend of £8,000 which will be paid over 12 months.
Applicants who can evidence their refugee status will be considered a priority group, however the University may extend the invite to apply to further applicants.
Requirements for IMF Internship Program Qualification
For the Economic internship, you should have concentrated your studies on monetary and international economics, public finance, financial markets, economics, or a related field. In addition, you should possess strong analytical and quantitative skills and have an excellent command of written and oral English. If you are currently completing a PhD, you must be:
Registered as an active student (i.e. returning to university studies after completing the internship)
Below the age of 32 at the start of the internship
If you are currently completing a master's degree, you must be:
Registered as an active student at the time of application (not yet graduated)
Below the age of 28 at the commencement of the internship
If you are applying to the Legal Department Internship you must be:
Within one to two years of completing an LLM, J.D, or equivalent advanced degree in law
Below the age of 32 at the commencement of the internship
Checkout:
Scholarships for African students 2021/2022
Application Deadline
January 1, 1970
How to Apply
Interested and qualified? Go to
International Monetary Fund on www.imf.org
to apply
Students in macroeconomics or a related field should apply though JobLink and, after completing all fields in the form, be sure to enter 1800920 into the field titled, "Job Number."
A Law student or a student in a related academic field should apply though JobLink, and, after completing all fields in the form, be sure to enter 1800904 into the field titled, "Job Number."
For more details, visit IMF Career website