The program convenes approximately 35 Fellows from around the world for a total of 20 days,
comprised of three separate sessions. It is executed in partnership with INSEAD and Harvard Business School. The Fellows Program offers creative, multidisciplinary training aimed at developing leadership and strategic management capabilities.
Each year, IWF invests in making women stronger, smarter and more influential through its Fellows Program, a year-long, intensive leadership development experience. The Fellows Program was launched in 1994 with seed-funding from the U.S. Labor Department as a direct result of the Glass Ceiling Commission and annually convenes approximately 35 Fellows from around the world for a total of 20 days. Featuring academic partnerships with Harvard Business School and INSEAD, the program offers customized leadership training for high-achieving women leaders on their path to the C-suite. The approach is holistic and focused on the participant's personal and professional development, career path, and trajectory, while embracing the value of an outside perspective.
About International Women's Forum (IWF)
The story of the International Women's Forum began when Elinor "Elly" Guggenheimer – chair of the New York City Planning Commission – went to a meeting in Philadelphia. When she arrived, she was told that the only women allowed in the building were waitresses and maids. Determined to participate, Elly found a maid's uniform, put it on and took her rightful place at the table. At that moment, she knew something had to change. In 1974, Elly established the organization that grew to become IWF. She had three partners in this endeavor: Muriel Siebert, the fir... read more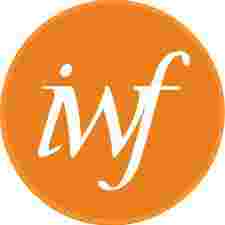 Subscribe for scholarship alert.
Be among the first to know whenever new International Women's Forum (IWF) scholarship is going on. Enter your email address and click the Subscribe button ↓
IWF Fellows Program
Aim and Benefits of IWF Fellows Program
In addition to leadership training, Fellows are matched with an IWF member who serves as a
mentor during the program year. Through the mentoring experience, participants gather personal insights and advice from women at the top of their field. Fellows also take part in IWF's annual World Leadership Conference, which brings together 850+ women executives from more than 40 nations
Requirements for IWF Fellows Program Qualification
Each year, IWF selects a geographically, culturally, ethnically and professionally diverse group
of women. IWF seeks candidates that demonstrate the following:
• Considered change agents within their organization and community
• Possess the ambition to push to the highest levels of their career and the desire to lift as they rise with regard to legacy and mentoring
• Substantive professional/work experience and significant direct accomplishments
• Strength of character, motivation and commitment to goals
• Superior intellectual ability, as evidenced by academic history and distinctions, and recommendations
• Have the capacity to both contribute to and gain from the Fellows Program
• Intention to participate fully in all activities and training components associated with the Fellows Program, as well as a commitment to the Legacy Project
Checkout:
100 Study Abroad Frequently Asked Questions
Application Deadline
June 1, 2021
How to Apply
For more details, visit IWF website.
Below is the planned module schedule:
September 29-October 1, 2021: 2021-2022 Fellows Program Launch in Washington, DC.
November 3-5, 2021: IWF Virtual World Leadership Conference.
February 28 – March 3, 2022: INSEAD Executive Education Module in Fontainebleau, France.
June 6-11, 2022: Harvard Business School Executive Education Module in Cambridge, MA.