The Foundry Fellowship is a six-month, transformative experience for accomplished entrepreneurs who are committed to leading the acceleration and interconnection of Africa's innovation and entrepreneurship ecosystems.
The fellowship is designed for entrepreneurial leaders who seek to catalyze systems transformation and inclusive growth across Africa. Applicants choose to apply to the fellowship for the following reasons: 1) they have had success in scaling an innovation-driven business, 2) are at an inflection point in their leadership journeys, and 3) want to identify ways to support the growth and evolution of the entrepreneurship and innovation ecosystems across Africa.
The fellowship is a cohort-based program, with 10 fellows accepted into the cohort each year. Going through the fellowship as a cohort gives fellows the supportive context to move beyond current inflection points to define the next stage in their entrepreneurial and leadership journeys. The small number of fellows in each cohort, the emphasis on a selective profile, and the unique curation of the curriculum, leads to a learning environment that is highly supportive for deep transformation.
The curriculum includes personal leadership seminars, coursework with MIT faculty, and experiential tours of four innovation ecosystems (cities) as a cohort. Together, this combination prepares fellows to lead initiatives that accelerate the development of ecosystems both within their home markets and throughout the continent.
About Legatum Center
The Legatum Center was founded on the belief that entrepreneurs and their market-driven solutions are critical to advancing economic and social progress in the developing world. While global prosperity has increased in recent decades, the progress is uneven, with the worst deprivations concentrated in specific parts of the globe. The Center drives more inclusive prosperity by building pathways for the next generation of change agents who, through principled entrepreneurial leadership, will create good jobs, transform systems, and improve lives. Our supporters include the Legatum Grou... read more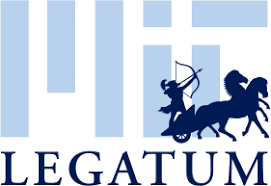 Subscribe for scholarship alert.
Be among the first to know whenever new Legatum Center scholarship is going on. Enter your email address and click the Subscribe button ↓
Legatum Center Fellowship
Aim and Benefits of Legatum Center Fellowship
The Foundry Fellowship is a fully-funded six-month program.
Fellows will complete an interactive curriculum designed to:
Increase their leadership acumen;
Explore pathways to impact as entrepreneurs, policymakers, thought leaders, and investors;
Exchange practical knowledge with MIT faculty and students; and,
Engage in multi-stakeholder networking opportunities in the MIT ecosystem.
The learning journey will culminate in a three-week in-person immersive program in which Fellows will have the opportunity to engage with MIT faculty, investors, thought leaders, and policy influencers. This immersive experience will give Fellows insight into how to design cutting-edge programs, implement practices, and create policies that are transferable to their markets. Fellows will also have the opportunity to showcase their ventures and lessons in innovation with MIT faculty, staff, and students.
Requirements for Legatum Center Fellowship Qualification
The inaugural cohort will include 15 entrepreneurs from Africa. Fellows will be identified through a selective application and nomination process.
Candidates should have a demonstrated history of impact, commitment, and concrete connection to the region and have already achieved considerable success with their ventures.

The fellowship is open to Africa-based founders who have: 1) founded?and scaled?a for-profit, innovation-driven company, AND 2) who are now at an inflection point and are preparing to transition into leadership in one of the following ways:
By transitioning from running your innovation-driven enterprise to taking on a new leadership role within the ecosystem; for example, you may be launching a venture capital fund, starting an accelerator, or pursuing a path in policymaking;
By founding a venture or support organization that will specifically help build innovation and entrepreneurial ecosystems across Africa;
By expanding your innovation-driven enterprise across the continent, and through that expansion, focus on ecosystem development to reach your growth goals.
*Innovation-driven companies are based on a technology or process innovation that allows them to scale across regional and global markets.
Applicants should be aware of the fellowship requirements, including:
As a Foundry Fellow, your commitment to your personal objectives, your cohort, and the next generation of innovation-driven entrepreneurs across Africa is essential to your success. The Legatum Center asks that you commit to:
Confirming your English language ability: The Foundry Fellowship programming is delivered in English; all fellows should feel comfortable communicating complex ideas in writing, and verbally, in English.
Attending all Foundry Fellowship online sessions and in-person meetings. Note that the fellowship covers most costs associated with ecosystem tours, including hotels, group meals, group transport, etc.; however, fellows are responsible for their own flights to and from ecosystem tours as well as certain travel-related expenses.
Participating in all sessions intending to give your full attention to the discussion and topic.
Presenting the next step you will take after completing the Foundry Fellowship program at the conclusion of the six-month immersion.
Checkout:
Scholarships for African students 2021/2022
Application Deadline
June 7, 2023
How to Apply
Interested and qualified? Go to
Legatum Center on fellowship-mit.smapply.io
to apply
Complete the online application here.
Record and upload your 2-min video
Sign the application
Ensure that your two letters of recommendation have been submitted before the application deadline of July 7, 2023
Application Submission Date is July 7, 2023
Applicants may apply here. The submission deadline is July 7, 2023 at 11:59 PM ET.
Questions may be directed to [email protected].
NOMINATIONS
If you know an Africa-based entrepreneur who is a great fit for the Foundry Fellowship, please nominate them through our form. We will reach out and invite them to complete an application.
Nominations will be accepted here through June 27, 2023. Nominees will be invited to complete an application. A nomination is not required to apply.
For more details, visit Legatum Center website.