Monash University is pleased to announce the Monash International Leadership Scholarship for international students who are enrolled and/or willing to enrol in an undergraduate study programme for the 2020-2021 academic year.
Students who are high achieving with great academic credentials who can be ambassadors of Monash University are especially encouraged to take advantage of the opportunity to advance their academic career and achieve their dreams.
About Monash University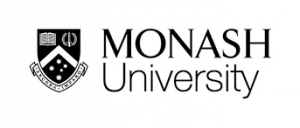 Subscribe for scholarship alert.
Be among the first to know whenever new Monash University scholarship is going on. Enter your email address and click the Subscribe button ↓
Monash International Leadership Scholarship
Aim and Benefits of Monash International Leadership Scholarship
100% course fees paid until the minimum number of points for your degree are completed (excludes OSHC, accommodation and living costs).
Commencing undergraduate students will be invited to apply for a place in Monash Minds, a leadership program for first-year students.
Recipients may be asked to participate or be profiled in relevant Monash marketing, recruitment and promotional materials and/or events.
Requirements for Monash International Leadership Scholarship Qualification
Applicants must be international fees-paying students who have been admitted or intends to enrol to study a full-time undergraduate course at Monash University.
Applicants must not be a recipient of any other scholarships, grants or financial incentives funded by Monash University or be sponsored by other bodies/ institutions.
Applicants must demonstrate strong academic and leadership abilities and must be willing to abide by the guidelines governing the conducts of students at the university.
Applicants must possess academic credentials needed for admission into their course of study at Monash.
Applicants must be in possession of English language proficiency tests results for applicants whose official language is not English.
Checkout:
100 Study Abroad Frequently Asked Questions
Application Deadline
September 15, 2020
How to Apply
You must submit a separate application form for this scholarship (due dates as below).
Before applying for this scholarship, you must have received a full Monash course offer with no conditions.
Can be deferred within the same calendar year only.
Do not submit supporting documentation with your application – this will not be considered
For more details, visit Monash University website.