Nuffield College intends to appoint with effect from 1 September 2021 or as soon as possible thereafter, two Postdoctoral Prize Research Fellows (PPRFs) in Sociology, broadly construed to include sociology, demography, social and medical statistics, public policy, and social policy.
Applicants who wish to undertake interdisciplinary research in Sociology which includes Economics and/or Politics are also welcome to apply for the Fellowships.
The College particularly encourages applications from candidates who work or plan to work in the field of one or more of the College's Sociology Fellows.
The key responsibilities of the Research Fellows are to engage in advanced study and independent scholarly research in sociology broadly construed (as above); to disseminate research findings through publication and participation in conferences and seminars; and to take part in the intellectual life of the College by organising seminars, workshops, or conferences.
Research Fellows may also undertake ad hoc paid teaching or supervision within the collegiate University, up to a maximum of 48 hours per year.
About Nuffield College
Nuffield is a graduate college of the University of Oxford dedicated to advanced study and research in the social sciences, particularly economics, politics, and sociology. The College was established in 1937 when the motor manufacturer and philanthropist William Morris, also known as Lord Nuffield, donated land and provided a gift of £900,000 to the University of Oxford. This gift provided the funds to build the College and an endowment to fund its activities. One of Lord Nuffield's key ambitions in establishing the College was to create a place of postgraduate study ... read more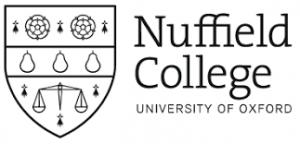 Subscribe for scholarship alert.
Be among the first to know whenever new Nuffield College scholarship is going on. Enter your email address and click the Subscribe button ↓
Nuffield College Postdoctoral Prize Research Fellowship
Aim and Benefits of Nuffield College Postdoctoral Prize Research Fellowship
The salary offered is £32,150 per annum (salary for 2019/20; the salary to be adjusted with effect from August 2020 following the agreement of the 2020/21 pay award). Subject to availability,
Research Fellows may opt to rent single accommodation in College. Benefits include a research allowance and free lunch and dinner in College.
Requirements for Nuffield College Postdoctoral Prize Research Fellowship Qualification
A covering letter explaining how you meet the selection criteria for the Fellowship.
A Curriculum Vitae including a full list of publications/working papers.
A one-page description of your current research.
A one-page description of the research you would plan to undertake as a Postdoctoral Prize Research Fellow; and
Two samples of your written work (for example, research papers or thesis chapters), together with a one-page abstract for each piece.
On the application form you will be asked to provide the names, postal addresses, and email addresses of at least two academic referees to whom we may write at a later stage in the selection process to request references in support of your application. Please ensure that your nominated referees would be available to provide references in October 2020.
Checkout:
Scholarships for African students 2021/2022
Application Deadline
September 28, 2020
How to Apply
Interested and qualified? Go to
Nuffield College on apply.interfolio.com
to apply
If you have any technical difficulties submitting your online application, please contact Interfolio at [email protected]. For other queries, please contact the Nuffield College Registrar at [email protected].
For more details, visit Nuffield College website.