Violence among young people is a global emergency with impacts on public health, human rights and economic prosperity. An estimated 200,000 10–29 year-olds are victims of homicide each year, accounting for 42% of total victims. This statistic is just one aspect of a broader spectrum of violence committed by and against young people including bullying, sexual assault and serious physical and psychological injury with life-long consequences.
Tackling this crisis requires a broad-based approach that both mitigates the immediate consequences of violence and addresses the root causes of the issue. It is essential that young people's lived experiences play a central role in the creation and implementation of these solutions.
The Peaceful Futures Scholarship has been established to identify and amplify the voices of young leaders who undertake exemplary work to end youth violence and create a peaceful future for their peers and subsequent generations.
Peaceful Futures Scholars will participate in the One Young World Summit 2022 in Tokyo, Japan. During the Summit they will hear and be heard by peers from 190+ countries as well as senior political, business and humanitarian leaders.
Following the Summit Scholars will join the One Young World Ambassador community of 13,000 plus young leaders in 190+ countries. Between Summits, the One Young World Community participate in an ongoing programme of opportunities including caucuses, funding, peer-to-peer mentoring, media exposure, and speaking engagements.
In addition, scholars will be invited to play an ongoing role in the Citizens of our Planet's ongoing efforts to tackle violence as members of the organisation's steering committee on the subject. Citizens of Our Planet is a 501(c3) foundation by Chili Piper, founded on the belief that we are all connected and citizens of the same world. The foundation will fund and create programs united by three main themes: Diversity, Equity, and Inclusion; World Peace and Ending Violence.
About One Young World
At the heart of every global threat is a failure of leadership. This new generation is the most informed, most educated, most connected generation in human history. One Young World identifies, promotes and connects the world�s most impactful young leaders to create a better world, with more responsible, more effective leadership. The annual One Young World Summit convenes the brightest young talent from every country and sector, working to accelerate social impact. Delegates from 190+ countries are counselled by influential political, business and humanitarian leaders such as Justin Tr... read more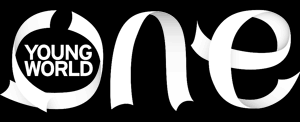 Subscribe for scholarship alert.
Be among the first to know whenever new One Young World scholarship is going on. Enter your email address and click the Subscribe button ↓
Peaceful Futures Scholarship
Aim and Benefits of Peaceful Futures Scholarship
Scholars will receive
Access to the One Young World Summit 2022 in Tokyo, Japan which takes place from 16 – 19 May.
Participation in an exclusive Citizens of our Planet pre and post Summit programme.
Hotel accommodation in Tokyo from 15 – 19 May.
Travel to and from Tokyo (economy)
All meals covered (includes breakfast, lunch and dinner on conference days)
Transport between Summit accommodation and the Summit venue
Permanent membership of the One Young World Ambassador Community
Requirements for Peaceful Futures Scholarship Qualification
Aged 18 – 30*
Nationals of all countries are eligible to apply for this scholarship.
Applicants must demonstrate positive impact related to tackling youth violence.
Most delegates are between the age of 18 and 30. The One Young World team will consider applications from those who are older than 30, pending demonstration of appropriate personal impact, initiative, and willingness to engage. We are not able to accept applications from those who will be aged under 18 at the time of the Summit.
Checkout:
Scholarships for African students 2021/2022
Interview date, Process and Venue for Peaceful Futures Scholarship
One Young World will evaluate these applications according to the following criteria:

Evidenced commitment to reducing youth violence in communities around the world, particularly where it affects marginalised communities. Relevant impact may include:

Educational interventions.
Efforts to address root causes such as income inequality.
Preventative programmes focussing on at-risk youth.
Interventions that build cohesion between groups in conflict.

Leadership ability in championing and galvanising stakeholders around their chosen cause or issue.
A capacity for innovation and problem solving that is entrepreneurial and values-driven.
Concern for local and global issues.
Experience of working towards a shared goal through teamwork and collaboration.

Citizens of our Planet will select 6 scholarship recipients from a shortlist provided by One Young World.
Application Deadline
November 25, 2021
How to Apply
For more details, visit One Young World website.