Investigate the impact thermal performance of dwellings may have on health outcomes within social housing.
Energy vulnerability denotes the risk of harm due to limited access to essential energy in the home. Poor thermal performance of dwellings in combination with low incomes are key determinants of energy vulnerability. Energy retrofits, which may include the improvement of the dwelling's thermal envelope and an upgrade of heating/cooling appliances may reduce the risk of harm and improve health.
This project will evaluate the health and wellbeing outcomes of large-scale social housing retrofit programs in Victoria which include the replacement of old wood, electric or gas fired heaters with new energy-efficient systems, draughtproofing and new or upgraded cooling systems. Taking a pragmatic approach to evaluate 'what works', the project will investigate the cause-effect mechanisms as well as the contextual influences to explain the nature and direction of intervention outcomes. The project will integrate health, social and building science-based investigations and involve concurrent quantitative and qualitative research components for the purpose of complementarity. Hence, the project will seek to provide a better understanding of the effects of these housing retrofits on engineering-based outcomes (e.g. energy consumption, greenhouse gas emissions reduction and indoor air quality), health outcomes (e.g. mental health, cardiovascular and respiratory diseases and injury) and the social constructions of essential domestic energy services such as heating and cooling.
The project is part of the NHMRC Healthy Environments And Lives (HEAL) Network, which provides national and international leadership in environmental change and health.
About RMIT University
RMIT University (officially Royal Melbourne Institute of Technology, informally RMIT) is an Australian public research university based in Melbourne, Victoria. Founded in 1887 as the Working Men's College of Melbourne by Francis Ormond, it initially opened as a private night school offering instruction in art, science and technology in response to the industrial revolution in Australia. It was made a public university by act of the Parliament of Victoria in 1992 after merging with the Phillip Institute of Technology. A dual sector institute, its enrolment of 320 trades students in 1887 ... read more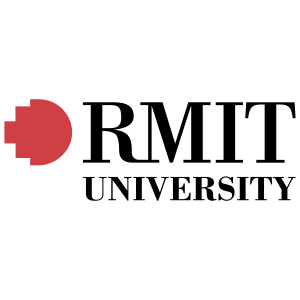 Subscribe for scholarship alert.
Be among the first to know whenever new RMIT University scholarship is going on. Enter your email address and click the Subscribe button ↓
PhD Scholarship
Aim and Benefits of PhD Scholarship
The value of the scholarship is equivalent to an RMIT full Scholarship over 3 years.
Requirements for PhD Scholarship Qualification
Applicants must:
Satisfy RMIT University's Doctor of Philosophy entry requirements
Hold a first-class Honours or Masters degree in a relevant discipline with a major thesis component
International applicants must also meet the minimum English language requirements
Candidates with excellent written and communication skills, demonstrated capacity to work independently and as a part of a team, and experience in research are preferred
Candidates with skills and knowledge of health impact measurement, and building or housing retrofits are preferred but we will consider students with other appropriate skill sets.
Checkout:
Scholarships for African students 2021/2022
Documents Required for Application
A cover letter outlining interest and alignment with the proposed research and also addresses the eligibility criteria
A copy of your academic transcripts
Your CV (including the names of two referees).
Application Deadline
Not Specified
How to Apply
Please submit the above documents to [email protected]
For more details, visit RMIT University website.