The Standard Chartered Women in Technology Incubator is Africa's leading incubator programme for female-led and founded businesses. It aligns with calls for more diversity in technology, and entrepreneurship and for more opportunities for women to develop entrepreneurial and leadership excellence. This speaks to the bank's Sustainability and Community Engagement strategy and focuses on supporting innovation, infrastructure and technology.
This programme is an initiative of Standard Chartered Bank in partnership with BongoHive, following the successful implementation of the Women in Tech programme in Kenya, Nigeria and Bahrain to mention a few.
The key objective of the incubator programme is to help Zambian women entrepreneurs or business owners who want to or are using digital technology to grow their businesses but lack the necessary support.
The programme is designed to provide targeted support in business operations, digitisation and digital transformation, accounting and financial management. The outcome of the programme is to support female-led entrepreneurial teams with training, mentorship and seed funding.
About Standard Chartered Bank
They offer banking services that help people and companies to succeed, creating wealth and growth across our markets. Our heritage and values are expressed in our brand promise – Here for good. With more than 86,000 employees and a presence in 60 markets, our network serves customers in close to 150 markets worldwide. We're listed on the London and Hong Kong Stock Exchanges as well as the Bombay and National Stock Exchanges in India.... read more... read more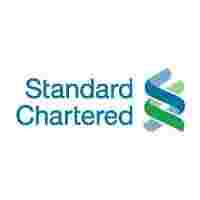 Subscribe for scholarship alert.
Be among the first to know whenever new Standard Chartered Bank scholarship is going on. Enter your email address and click the Subscribe button ↓
Women in Tech Incubation Program
Aim and Benefits of Women in Tech Incubation Program
Business Incubation – Three (3) months of learning experience in business management and operations;
Personalised Mentorship – Personalised mentorship for all participants and their business needs;
Access to legal, accounting, financial planning and tech support;
Access to networking opportunities with fellow successful applicants and industry experts;
Funding Opportunities – $10,000 equity-free grant seed funding for the top five (5) finalists from the incubation programme to assist with the implementation of technology in their businesses;
Six (6) months of ongoing support from Standard Chartered, BongoHive and a network of coaches and mentors to assist with go-to-market strategies and scaling-up for the top five (5) finalists;
An opportunity to join BongoHive's supportive Alumni Network.
Requirements for Women in Tech Incubation Program Qualification
The business owner must be a Zambian female founder or co-founder over 18 years of age and with an equal or majority stake;
The business must be based and operating in Zambia;
The business must already be using digital technology, or have a clear need to incorporate digital technology to enable their business to grow
The business owner must be of Zambian nationality;
The business must have been registered with PACRA for at least 3 months;
The business owner may be seeking support for customer, product, and/or business model development;
Key persons of the business (preferably 2 founders) must be available to undertake the 3-month incubation programme from March to May 2023;
The top 5 winners of the incubation programme must be able to attend a 6-month acceleration programme from June 21st to November 21st 2023.
The prize fund is primarily for building digital technology and any balance to be used in the business.
Checkout:
Scholarships for African students 2021/2022
Interview date, Process and Venue for Women in Tech Incubation Program
Call for applications: 23rd Nov 2022 – 14th Jan 2023
Application Shortlisting: 16th Jan – 27th Jan 2023
Shortlist Announcement: 31st Jan 2023
Bootcamp (top 40): 6th Feb – 10th Feb 2023
Bootcamp Pitches: 15th Feb – 17th Feb 2023
Top 10 notification – 21 Feb 2023
Incubation Phase: 6th March – 26th May 2023
Demo Day and Award Ceremony: 9th June 2023 and 16th June 2023
Acceleration Phase (Post Incubation Support): 21st June – 21st November
Application Deadline
January 14, 2023
How to Apply
Interested and qualified? Go to
Standard Chartered Bank on vc4a.com
to apply
Call: +26 095 301 7526
Email: [email protected]
For more details, visit Standard Chartered Website