International students seeking postgraduate studies to study abroad are hereby notified of the Taiwan International Graduate Program Scholarship 2021. The program seeks to recruit top students from around the world and train them on cutting-edge research areas.
TIGP has the vision of becoming an internationally recognized, highly acclaimed interdisciplinary Ph.D. program known for its excellent research resources and superb teaching. The program was established to cultivate interdisciplinary research, and enhance Taiwan's visibility in the world's academic area.
About Taiwan International Graduate Program
In 2002, Dr. Sunney I. Chan, former Vice President of Academia Sinica, with the support of former Academia Sinica President Dr. Yuan Tseh Lee and former Minister of Education Dr. Ovid J.L. Tzeng, sowed the first seeds of the TIGP program in Academia Sinica. They envisioned a program through which young scholars could start their research/academic career in the best possible environment and be transformed into future leaders. The former Academia Sinica President Dr. Chi-Huey Wong had fully supported TIGP since his inauguration in 2006. With his support and promotion, TIGP programs were well dev... read more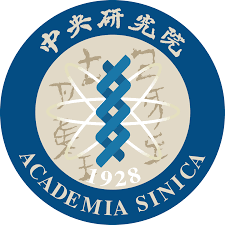 Subscribe for scholarship alert.
Be among the first to know whenever new Taiwan International Graduate Program scholarship is going on. Enter your email address and click the Subscribe button ↓
TIGP PhD Scholarship
Aim and Benefits of TIGP PhD Scholarship
Scholarship stipend up to NT$34,000/month
TIGP PhD Scholarship Courses
Requirements for TIGP PhD Scholarship Qualification
To be eligible for the scholarship, applicants must ensure that they meet the following criteria:
Applicants must have obtained relevant bachelor and/or Master of Science Degree.
English proficiency, as shown in the TOEFL, IELTS, GEPT, TOEIC scores taken within the past two years.
Applicants must demonstrate strong academic, research and leadership potentials.
Applicants must be willing to abide by the rules and regulations governing the conduct of students at Academia Sinica.
Checkout:
Scholarships for African students 2021/2022
Documents Required for Application
Bachelor and/or Master of Science degree
English proficiency result
GRE result
Academic transcript
Three letters of reference
Statement of purpose
Application Deadline
February 1, 2021
How to Apply
Interested and qualified? Go to
Taiwan International Graduate Program on tigp.apps.sinica.edu.tw
to apply
For more details, visit TIGP website.