Universitas Diponegoro (UNDIP) is one of the best, foremost and oldest universities in Indonesia. UNDIP has been home for more than 54,000 students and is ranked in the Top Ten National University. The University also gained its reputation worldwide i.e Top 400 THE World University Ranking for SDG's and Top 1000 QS World University Ranking. For the students' achievement, UNDIP is acknowledged as the Best Three for National Rank by QS World Graduate Employability and Universities in Asia by UniRank/4icu.org, respectively. UNDIP aims to become World Class University in which provides excellent education has become one of the main focuses. Undip Scholarships is offered to the international students who want to pursue the Master Program which is taught in English. Upon the study completion, Undip Scholarships Awardees are expected to play an essential role in expanding the international network as well as establishing collaborations back home with UNDIP.
We are offering 16 Master Programs. These study programs are accredited A (Excellent) by the Indonesian Ministry of Education and Culture. We value our students, both home-students and international students, by providing excellent education as well as the best services to foster the learning process. In addition, located in Semarang City has become one of the appealing points for UNDIP as the city itself is well known for its cultural and industrial diversity. This uniqueness allows our students to experience local heritage in their surroundings and also access to our industrial partners for those who want to conduct the internships.
About Universitas Diponegoro (UNDIP)
In the early 1950s, people in Central Java, especially in Semarang, needed a university for providing higher learning and teaching facilities. It has been purpose to support of government in handling and in conducting all sectors of development, especially in the field of education. At that time, it was only Gajah Mada University as a public university, that providing higher education for people in Yogyakarta and also Central Java. As amount of senior high schools graduated has been continuously increasing, while existence of universities limited, some graduates could have not been accommod... read more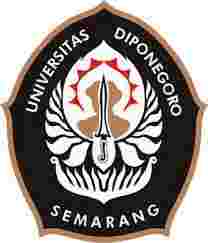 Subscribe for scholarship alert.
Be among the first to know whenever new Universitas Diponegoro (UNDIP) scholarship is going on. Enter your email address and click the Subscribe button ↓
UNDIP Master Scholarships
Aim and Benefits of UNDIP Master Scholarships
Undip Scholarships Awardee will receive:
Round Trip International Airfare (Economy Class only) and Round Trip Domestic transport from Jakarta (CGK) to Semarang Airport (SRG) for all students. All tickets are issued by Undip
Settlement Allowance of IDR 2.500.000,00 paid only once upon arrival in Undip
Living Allowance IDR 2.500.000,00 per Month, please be advised that this amount only sufficient to support one person living properly in Semarang. Hence, we do not recommend our awardees to bring their family, if awardees insist to bring their family, all expenses belong to the responsibility of the awardees. The allowance is only for those who reside in Semarang
Books Allowance will be paid per semester
Internet Allowance only for those who reside outside of Semarang
Health Insurance provided by Undip (if the cost of medical services exceeded coverage amount, the difference should be borne by the student)
Waiver of Tuition Fee
The Scholarship will be terminated when the student has finished their study, failed to accomplish minimum grade, or exceeded the study period
Requirements for UNDIP Master Scholarships Qualification
Not Indonesian Passport Holder
Valid Passport 2 years after the registration date
Curriculum Vitae
Copy of Bachelor Diploma and Academic Transcript
Letter of Declaration to comply with Indonesian Rules [DOWNLOAD]
Photograph 4×6 coloured
For specific requirement please refer to each study Programme requirements in Appendix A of this guidance book
Letter of Recommendation issued by nearest Indonesian Embassy/Consulate General in home country
TOEFL ITP 525 or IELTS 6.0
Register at admission.undip.ac.id or simply click the red button below this section
Checkout:
Scholarships for African students 2021/2022
Application Deadline
July 10, 2021
How to Apply
Interested and qualified? Go to
Universitas Diponegoro (UNDIP) on admission.undip.or.id
to apply
For more details, visit UNDIP website.