This is an MRC Doctoral Training Programme (DTP) in Precision Medicine and a collaboration between the Universities of Edinburgh and Glasgow.
Precision medicine is a transformational approach to disease treatment and prevention, focusing on identifying which strategy will be effective for which patients, based on genetic, environmental, and lifestyle factors. Put most simply, it means giving the right treatment to the right patient at the right time. To do this it integrates evidence from advanced data on myriad clinical samples with the individual genomics, e-record, imaging and other data-rich -omic parameters to enable discovery and tailored therapies.
There is a huge unmet need to train a generation of scientists who can excel in state-of-the-art interrogation of genetic and genomic information, developing and utilising analytical methodologies to provide evidence to improve health and well-being. We aim to train the next generation of research leaders, experts in informatics-based approaches and biomedical technologies, who are thus able to unravel disease mechanisms and devise new therapies. We aim to train such researchers to realise the full potential of Precision Medicine.
Our students will learn to develop quantitative research creativity for use in their future careers in fast moving disciplines, as biomedical science embraces new data-rich opportunities. Our collaborative DTP will provide state-of-the-art training in informatics, data analytics, genetics, genomics, epidemiology, clinical populations, clinical tissue and 'liquid biopsy' interrogation and molecular pathology. Hypotheses generated, including novel disease mechanisms and drivers, may be tested in the most appropriate disease models.
Uniquely, our DTP offers:
PhD with integrated study - training in Precision Medicine towards becoming a T-shaped researcher (broad in outlook while studying in depth)
cutting-edge learning in both medicine and computation
vast data assets emerging from the infrastructure and facilities within the world-leading training environments provided by the three partners, Edinburgh, Glasgow and the Karolinska
The University of Edinburgh is internationally leading in basic-to-clinical translational research. We have an outstanding record of interdisciplinary research and a longstanding strategic commitment to the concept of one medicine/one health. The College will continue to play a world-leading role in research to advance human and animal health and food security.
The College's 'One Medicine, One Health' strategy is built upon the integration of research from bench to bedside and from process to population. This is delivered by the UK's only unified College of Medicine and Veterinary Medicine, consolidating research in multidisciplinary research centres, clustering these centres within contemporary research institutes located next to hospitals on three major translational research campuses, linking with research excellence in the other Colleges, committing to recruitment and retention of the most talented early career researchers, and developing the culture of translation of research to maximise impact on health and wealth.
[DTP]: Doctoral Training Programme
About University of Edinburgh
From Nobel laureates and Olympic champions to space explorers and prime ministers, the University of Edinburgh has been influencing history since it opened the gates to its first students in 1583. Following the Scottish Enlightenment of the 18th century, the University was positioned at the forefront of academia and critical thinking. Due to the determination and perseverance of a group of Edinburgh intellectuals, established facts about the world were being boldly and consistently challenged. Amid this group was David Hume, philosopher, economist and essayist known for his philosophi... read more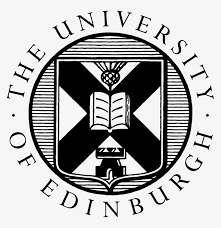 Subscribe for scholarship alert.
Be among the first to know whenever new University of Edinburgh scholarship is going on. Enter your email address and click the Subscribe button ↓
Universities of Edinburgh Doctoral Training Program (DTP) in Precision Medicine
Aim and Benefits of Universities of Edinburgh Doctoral Training Program (DTP) in Precision Medicine
Successful applicants who meet all necessary eligibility requirements will receive a fully funded studentship including:
Payment of annual tuition fees.
Stipend for each of the 4 years of the PhD (based on UKRI minimum doctoral rate).
Research Training Support Grant of 5K per annum.
Annual Travel Grant of £300.
Search for scholarships and funding opportunities:
Universities of Edinburgh Doctoral Training Program (DTP) in Precision Medicine Courses
Requirements for Universities of Edinburgh Doctoral Training Program (DTP) in Precision Medicine Qualification
These entry requirements are for the 2023/24 academic year and requirements for future academic years may differ. Entry requirements for the 2024/25 academic year will be published on 2 October 2023.
A UK 2:1 honours degree, or its international equivalent.
International qualifications
Check whether your international qualifications meet our general entry requirements:
English language requirements
You must demonstrate a level of English language competency at a level that will enable you to succeed in your studies, regardless of your nationality or country of residence.
English language tests
We accept the following English language qualifications at the grades specified:
IELTS Academic: total 6.5 with at least 6.0 in each component.
TOEFL-iBT (including Home Edition): total 92 with at least 20 in each component. We do not accept TOEFL MyBest Score to meet our English language requirements.
C1 Advanced (CAE) / C2 Proficiency (CPE): total 176 with at least 169 in each component.
Trinity ISE: ISE II with distinctions in all four components.
PTE Academic: total 62 with at least 59 in each component.
Your English language qualification must be no more than three and a half years old from the start date of the programme you are applying to study, unless you are using IELTS, TOEFL, Trinity ISE or PTE, in which case it must be no more than two years old.
Degrees taught and assessed in English
We also accept an undergraduate or postgraduate degree that has been taught and assessed in English in a majority English speaking country, as defined by UK Visas and Immigration:
We also accept a degree that has been taught and assessed in English from a university on our list of approved universities in non-majority English speaking countries (non-MESC).
If you are not a national of a majority English speaking country, then your degree must be no more than three and a half years old at the beginning of your programme of study.
Find out more about our language requirements:
Checkout:
Scholarships for African students 2021/2022
Interview date, Process and Venue for Universities of Edinburgh Doctoral Training Program (DTP) in Precision Medicine
This programme is not currently accepting applications. Applications for the next intake usually open in October.
Start date: September
Awards: PhD
Application deadlines:
Decisions will be made on applications by 31st March.
All applicants should receive confirmation on the outcome of their applications in the following week.
Application Deadline
March 31, 2023
How to Apply
Interested and qualified? Go to
University of Edinburgh on www.ed.ac.uk
to apply
You are required to apply for a specific project. Please include details of the project you are applying to in Section 4 of the application. Please also upload an up to date CV with your application.
As you are applying to a specific project, you are not required to submit a research proposal as part of your application.
Find out more about the general application process for postgraduate programmes
For more details visit: Universities of Edinburgh website.