The University of Amsterdam (UvA) aims to attract the world's brightest students to its international classrooms. Outstanding students from outside the EU/EEA can apply for an Amsterdam Merit Scholarship (AMS).
About University of Amsterdam
The University of Amsterdam is a modern university with a long and rich history and one of Europe's most prominent research-lead universities. It is the Netherland's largest university, offering the widest range of academic programmes. At the University of Amsterdam, research is at the heart of what the university does. Nearly 3,000 researchers carry out experimental and theoretical research, and every UvA student has the chance to carry out research themselves.... read more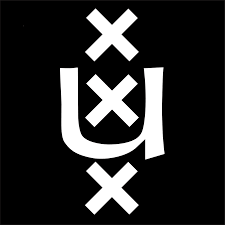 Subscribe for scholarship alert.
Be among the first to know whenever new University of Amsterdam scholarship is going on. Enter your email address and click the Subscribe button ↓
University of Amsterdam Merit Scholarships
Aim and Benefits of University of Amsterdam Merit Scholarships
Not specified
Requirements for University of Amsterdam Merit Scholarships Qualification
Students who hold a non-EU/EEA passport and have applied for a degree programme at the University of Amsterdam may submit an application for an Amsterdam Merit Scholarship.
Checkout:
Scholarships for African students 2021/2022
Application Deadline
Not Specified
How to Apply
Applications should be submitted to the Admissions Offices of the Graduate Schools. Deadlines for the AMS differ per Faculty or Graduate School. You can find the specific eligibility requirements, selection criteria and application instructions on the Faculty or Graduate School websites.
Child Development and Education, Communication Science, Economics and Business, Humanities, Law, Medicine, Psychology, Science and Social Sciences
For more details visit: University of Amsterdam website.