The Gates Cambridge Scholarship programme was established in October 2000 by a donation of US$210m from the Bill and Melinda Gates Foundation to the University of Cambridge; this is the largest ever single donation to a UK university. The first class of scholars came into residence in October 2001.
Each year Gates Cambridge offers c.80 full-cost scholarships to outstanding applicants from countries outside the UK to pursue a postgraduate degree in any subject available at the University of Cambridge. Approximately two-thirds of these awards will be offered to PhD students, with approximately 25 awards available in the US round and 55 available in the International round.
About University of Cambridge
The University of Cambridge is rich in history – its famous Colleges and University buildings attract visitors from all over the world. But the University's museums and collections also hold many treasures which give an exciting insight into some of the scholarly activities, both past and present, of the University's academics and students. The University is one of the world's oldest universities and leading academic centres, and a self-governed community of scholars. Its reputation for outstanding academic achievement is known worldwide and reflects the intellectual achie... read more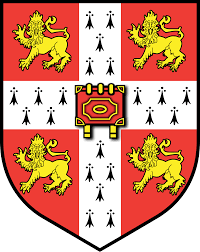 Subscribe for scholarship alert.
Be among the first to know whenever new University of Cambridge scholarship is going on. Enter your email address and click the Subscribe button ↓
University of Cambridge Masters Scholarship
Aim and Benefits of University of Cambridge Masters Scholarship
A Gates Cambridge scholarship covers the full cost of studying at Cambridge. It also provides additional, discretionary funding.
Core components
the University Composition Fee at the appropriate rate*
a maintenance allowance for a single student (£18,744 for 12 months at the 2022-23 rate; pro rata for courses shorter than 12 months) – for PhD scholars the award is for up to 4 years
one economy single airfare at both the beginning and end of the course
inbound visa costs & the cost of the Immigration Health Surcharge
*The University Composition Fee varies for different types of students; applicants should see the Graduate Studies prospectus for full details about precise amounts. Where a student has been successful in gaining a fees award from public authorities (such as the UKRI) they must accept this and the Trust will not pay these fees.
Discretionary components
The Trust also considers applications for several types of additional funding on a discretionary basis:
Academic development funding – from up to £500 to up to £2,000, dependent on the length of your course, to attend conferences and courses.
Family allowance – up to £10,944 for one child and up to £15,612 for two or more children (2022-23 rate). No funding is provided for a partner.
Fieldwork – you may apply to keep up to your normal maintenance allowance while on fieldwork as part of your PhD (the Trust does not fund other fieldwork costs as these should be funded by the University Composition Fee).
Maternity/Paternity funding – should you require it, you may apply to intermit your studies for up to 6 months and continue to receive your maintenance allowance during this time
Hardship funding – for unforeseen difficulties facing the scholar.
Application Deadline
December 1, 2022
How to Apply
Interested and qualified? Go to
University of Cambridge on apply.postgraduate.study.cam.ac.uk
to apply