The successful candidate must comply with the University of Cape Town's approved policies, procedures and practices for post-graduate study and need to apply for full-time PhD study through the standard processes for acceptance onto the GSB's PhD programme
PhD students in the Power Futures Lab at the Graduate
School of Business (GSB) to conduct full-time research in one of these following areas:
1) Chinese investments in the power sector in Africa; or
2) Distributed energy resources and power market transitions in Africa.
About University of Cape Town
The University of Cape Town (UCT) is South Africa's oldest university, and is one of Africa's leading teaching and research institutions. UCT was founded in 1829 as the South African College, a high school for boys. The College had a small tertiary-education facility that grew substantially after 1880, when the discovery of gold and diamonds in the north – and the resulting demand for skills in mining – gave it the financial boost it needed to grow. The College developed into a fully fledged university during the period 1880 to 1900, thanks to increased funding fro... read more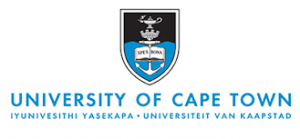 Subscribe for scholarship alert.
Be among the first to know whenever new University of Cape Town scholarship is going on. Enter your email address and click the Subscribe button ↓
UCT Power Sector Investment and Market Transitions in Africa PhD Scholarship
Aim and Benefits of UCT Power Sector Investment and Market Transitions in Africa PhD Scholarship
The scholarship's of value is R283,000 for the 2021 academic year, and may be renewed for a further two years, depending on satisfactory progress. Further research stipends may also be available.
Requirements for UCT Power Sector Investment and Market Transitions in Africa PhD Scholarship Qualification
Applicants should have a first-class academic record, a Master's Degree in a relevant discipline, and will also have to demonstrate their ability and commitment to independent research within in a small and
diverse team.
Preference will be given to black South African students, although all eligible and complete applications will be considered by the Director of the Power Futures Lab.
Checkout:
100 Study Abroad Frequently Asked Questions
Application Deadline
August 31, 2020
How to Apply
Applications should include a covering letter on their academic achievements motivation to undertake fulltime PhD research and the rationale for their choice of research topic, and should include their academic transcripts as well as their CV and the names and contacts of three referees who can attest to their academic and research abilities and character.
Applications may be sent to Fazlin Harribi: [email protected]
For more details, visit UCT website.