University of Copenhagen – Denmark is pleased to offer Postdoctoral Position in Nutrient-specific satiety for international students who have achieved outstanding academic success. This scholarship is available for PhD students who wish to enroll in a research program at the University in Denmark for 2020-2021 academic session.
The candidate will be part of the Gillum Group focusing on Regulation of Metabolism and Nutrient-specific Appetite. The Gillum Group characterizes hormones and metabolites generated via the gut, gut microbiota, and liver that govern host metabolism and appetite. Identifying the receptors and cellular targets through which they exert their beneficial or detrimental effects with the goal of identifying novel therapeutic possibilities.
About University of Copenhagen (UCPH)
Driven by intellectual creativity and critical thinking since 1479, researchers and students at the University of Copenhagen have expanded horizons and contributed to moving the world forward. With its 5,000 researchers and 39,000 students, the University boasts an international research and study environment and is highly ranked on the leading ranking lists of the world's best universities. The University offers researchers and students the opportunity to develop their talent and launches ambitious interdisciplinary initiatives to support its strong academic communities. Through resear... read more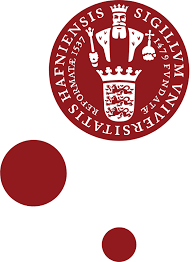 Subscribe for scholarship alert.
Be among the first to know whenever new University of Copenhagen (UCPH) scholarship is going on. Enter your email address and click the Subscribe button ↓
UCPH Postdoctoral Research Position
Aim and Benefits of UCPH Postdoctoral Research Position
Successful students will be award 34,650 DKK/ approx. 4,650 Euro Monthly each.
Requirements for UCPH Postdoctoral Research Position Qualification
Applicants must a domestic or international students
Students admitted into PhD degree program.
The award is available for PhD research program in Nutrient-specific satiety in course offered at the University.
Students enrolling full time in the Honours program in the semester for which the scholarship is awarded.
Applicants must have a bachelor's degree certificate or equivalent in the relevant field.
Applicants must have MSc degree certificate or equivalent in the relevant field.
PhD in nutrition or molecular nutrition
Experience in designing and executing food preference experiments
Proven track record showing continuous scientific productivity in peer reviewed journals
Excellent written and oral communication skills in English
Independent thinking, and analytical aptitude for devising innovative scientific or technical solutions
Demonstrate capacity for effective independent work and as part of a team
Demonstrate enthusiasm, motivation, flexibility and confidence
Candidates must be highly motivated, responsible, and able to work independently in a structured manner, has good interpersonal and communication skill.
Applicants must hold an offer for a full-time program at University of Copenhagen – Denmark
English Language Requirement: Applicants are required to provide evidence of meeting the University of Copenhagen's minimum English language proficiency requirements.
Checkout:
100 Study Abroad Frequently Asked Questions
Documents Required for Application
Application must include the following documents/attachments – all in PDF format:
Motivated letter of application (max. one page)
Curriculum vitae (maximum of 2 pages; your ORCID must be included)
Full list of publications (journal impact factors at publication date must be included)
References (name and contact details of at least two references)
Application Deadline
August 10, 2020
How to Apply
Interested and qualified? Go to
University of Copenhagen (UCPH) on candidate.hr-manager.net
to apply
For further information about the position, please contact Associate Professor Matt Gillum [email protected]. For questions regarding the recruitment procedure, please contact SUND HR CBMR at [email protected]
International applicants may find this link useful: www.ism.ku.dk (International Staff Mobility).
For more details, visit UCPH website.