'AFAR' 'Algorithmic Fairness for Asylum Seekers and Refugees' investigates the use of new technologies – and particularly, forms of artificial intelligence (AI) – in migration and asylum governance. This includes automation of processes previously done by humans, using simple closed-rule algorithms, as well as more complex machine learning and AI systems. These new technologies are set to radically transform governance, but also risk human rights violations and unfairness, especially in areas such as migration and asylum where the 'data subjects' are already disempowered and disenfranchised. This calls for sustained research on what fairness means as a concept, how it can be institutionalized, and how new methods related to data analysis and machine learning can be leveraged in order to support fairness in asylum and migration governance.
The PhD will define his or her own research idea and project within the AFAR project. The PhD will be responsible for securing a strong link to migration law within the project and may engage with formal-legal, law-data science, socio-legal approaches, and/or legal philosophical analysis. The PhD project should focus on one or more key areas where these new technologies are being used, (1) access to asylum, (2) refugee status determination or asylum processing, (3) refugee-focused family reunification. We further welcome projects that investigate how AI technologies can support fairness in this empirical domain more broadly.
About University of Copenhagen (UCPH)
Driven by intellectual creativity and critical thinking since 1479, researchers and students at the University of Copenhagen have expanded horizons and contributed to moving the world forward. With its 5,000 researchers and 39,000 students, the University boasts an international research and study environment and is highly ranked on the leading ranking lists of the world's best universities. The University offers researchers and students the opportunity to develop their talent and launches ambitious interdisciplinary initiatives to support its strong academic communities. Through resear... read more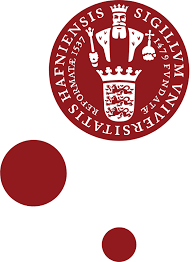 Subscribe for scholarship alert.
Be among the first to know whenever new University of Copenhagen (UCPH) scholarship is going on. Enter your email address and click the Subscribe button ↓
University Of Copenhagen (UCPH) PhD Scholarship
Requirements for University Of Copenhagen (UCPH) PhD Scholarship Qualification
Applicants must have obtained a degree that corresponds to the Danish Master of Laws which is a second cycle 120 ECTS degree (two years of full-time studies), that builds on a 180 ECTS bachelor's degree (three years of full-time studies) or equivalent qualifications. Applicants with a non-Danish Master's degree will have their degree assessed by the Ministry of Higher Education and Science in order to establish if the Master's degree is equivalent to a Danish Master's degree.
Applicants must have obtained a minimum overall grade average of 8.2 or above at the Master's level in accordance with the Danish grading scale (for the Danish scale, see here).
Applicants may submit their application before they have completed their Master's Degree. The Master's degree must be obtained before the start date.
Applicants must document an aptitude for research through the meritorious assessment of their final thesis, publications, or academic recommendations in order to show that they are capable of undertaking the demanding task of writing a Ph.D. thesis.
Applicants must have excellent language skills in English and excellent communications skills. Applicants must be able to teach at an academic level in Danish or English and follow Ph.D. courses in English.
Checkout:
Scholarships for African students 2021/2022
Application Deadline
August 29, 2022
How to Apply
Interested and qualified? Go to
University of Copenhagen (UCPH) on candidate.hr-manager.net
to apply
lick 'Apply now' below to be taken to the online application form.
We advise you to have the following documents ready before you begin your online application:
Research project proposal: This should include the following: (1) objective(s) of the research, (2) major research questions, (3) review of relevant literature, (4) methodology to be applied in the research, and (5) a timetable that plans for all course requirements to have been met within three years. The project description must elaborate on the value of the proposed research project in terms of its relevance to existing and future research in the field. It is recommended that the project proposal does not exceed 6 A4 pages (excluding bibliography). The document must be in Times New Roman, font size 12, spacing 1.5 with all margins (right, left, top and bottom) set to 2 cm
Curriculum vitae (maximum 2 pages).
Diplomas and transcripts: Certified copies of original diploma(s) and transcripts (both Bachelor's and Master's degree) in the original language and an authorized English translation if they are issued in other language than English or Danish.
Grading scale: A certified explanation of grading scale in the original language and an authorized English translation if it is available in another language than English or Danish.
Letter of motivation: Explain the choice of the Faculty of Law at the University of Copenhagen as a host institution for the proposed project and outline how the project fits within the research priorities at the Faculty (maximum 1 page).
Documentation of English level: Documentation of English level can for instance be documented by an excellent IELTS or TOEFL test.
Submit your application electronically in English.
University of Copenhagen wishes to reflect the surrounding society and therefore encourages all interested parties regardless of personal background to apply for the position.