Universität Hamburg assists its international students in successfully completing their degrees with degree completion grants.
International students studying in fee-based degree programs are eligible for this grant in exceptional cases, but they will not have priority in the selection procedure.
About University of Hamburg
The University of Hamburg (German: Universität Hamburg) is a comprehensive university in Hamburg, Germany. It was founded on 28 March 1919, having grown out of the previous General lecture system (Allgemeines Vorlesungswesen) and the Colonial Institute of Hamburg (Hamburgisches Kolonialinstitut) as well as the Akademic Gymnasium. In spite of its relatively short history, five Nobel Prize Winners and serials of scholars are affiliated to the university. University of Hamburg is the biggest research and education institution in Northern Germany and one of the most extensive universities in ... read more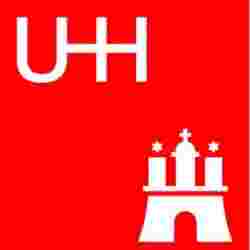 Subscribe for scholarship alert.
Be among the first to know whenever new University of Hamburg scholarship is going on. Enter your email address and click the Subscribe button ↓
University of Hamburg Bachelors
Aim and Benefits of University of Hamburg Bachelors
As a rule, the funding period for the degree completion grant is 6 months. The monthly funding sumranges from €200 to €720. Funding amounts are based on income. If the final examination is not completed within the 6-month period, an extension may be requested. The maximum funding period is 12 months.
Requirements for University of Hamburg Bachelors Qualification
University of Hamburg Degree Completion Grants, 2023 are open to international students enrolling on an undergraduate or postgraduate degree at the University.
Applicants whose monthly income does not exceed €450 are eligible to apply.
Applicants for University of Hamburg Degree Completion Grants, 2023 can apply for Diplom, Magister, Staatsexamen, BA, BSc/MA, MSc degrees.
Students pursuing either Diplom, Magister, or Staatsexamen degrees will receive funding for 12 months while other students of BA, BSc/MA, and MSc degrees will receive for up to 6 months.
International students who do not satisfy the requirements of Section 8 of the German Federal Education and Training Assistance Act are ineligible.
Doctoral students are ineligible to apply for University of Hamburg Degree Completion Grants, 2023.
Candidates will be selected based on their financial needs.
Checkout:
Scholarships for African students 2021/2022
Documents Required for Application
An evaluation from the supervisor.
Proof of residency status.
Copies of bank statements from all current/checking and savings accounts of the last 3 months.
Documentation of financial assets.
Application Deadline
December 1, 2022
How to Apply
For the relevant application periods, please use the corresponding application link and log yourself in using your STiNE ID:
Application deadlines 1 June/1 December
Online applications require the following documents:
CV
reason for your application
schedule detailing all steps leading to your final examination
an evaluation from the supervisor of your final thesis
Forms: Evaluation for a Universität Hamburg Degree Completion Grant (PDF)
You must upload these documents to the online application portal.