The School of Social Policy, Sociology and Social Research (SSPSSR) provides world-class research and innovative degree programmes in social science. SSPSSR is part of the Division for the Study of Law, Society and Social Justice (LSSJ). The Personal Social Services Research Unit (PSSRU) and the Tizard Centre are two major research centres, making up a substantial part of the School. The two units are founding members of the NIHR School for Social Care Research.
PSSRU is one of the leading social care research groups in the UK and internationally. The Unit was established at the University of Kent in 1974 and carries out policy and practice social care research with a national and international remit. PSSRU's research encompasses all aspects of the delivery of social care and produces the annual volumes of Unit Costs of Health and Social Care, which are widely used by policymakers, providers and the research community. Further information about PSSRU is available at www.pssru.ac.uk.
About University Of Kent
Kent is a leading academic institution: 97% of our research was judged to be of international quality in the Research Excellence Framework.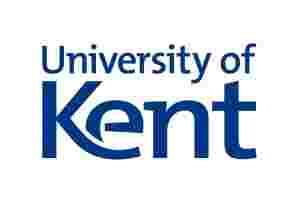 Subscribe for scholarship alert.
Be among the first to know whenever new University Of Kent scholarship is going on. Enter your email address and click the Subscribe button ↓
University of Kent PhD Scholarship
Aim and Benefits of University of Kent PhD Scholarship
Funding will be provided for a studentship starting in January 2023, and includes:
A stipend of £15,500 per year
Tuition fees are paid at the standard UK rate (£4,596 in 2022)
Upto £10,000 across the three years for reasonable and justified research cost
Requirements for University of Kent PhD Scholarship Qualification
Transition in Social care: e.g. Social care needs and quality of life outcomes of adults moving between services and their family carers, and of adults moving from inpatient to community-based settings, with a particular focus on the experiences of individuals with intellectual disabilities and/or autism
Physical and emotional well-being: e.g. Supporting health and wellbeing among people with intellectual disabilities and/or autism, people with mental health conditions, and their families and staff
High-quality services for a better quality of life outcomes: e.g. Evaluating the impact and costs of implementing person-centered approaches, such as active support, in community-based services for people with intellectual disabilities, autistic people, and/or people with dementia
Living a full adult life: e.g. Exploring social, leisure, and relationship opportunities for adults across all social care groups, with a particular focus on autonomy and the extent to which adults are supported to live fulfilled lives on their own terms.
Checkout:
Scholarships for African students 2021/2022
Application Deadline
October 28, 2022
How to Apply
In order to be considered for the studentship, you must apply for entry in January 2023 to one of the PhD programmes specified below, and ensure that all supporting documentation (including references) are submitted by the scholarship deadline. As part of the application process applicants will be asked to submit a research proposal explaining the work to be undertaken during the studentship that is in line with the NIHR SSCR's business plan and the research interests of PSSRU and Tizard Centre (maximum 2,500 words including references).
How to apply

To be considered for the scholarship, apply online for a place to study one of the following PhD programmes (and provide all supporting documents) by the scholarship application deadline: