The GREAT Justice and Law scholarships are delivered by the Study UK campaign in partnership with the Ministry of Justice and the University of Kent. These scholarships will showcase the UK's long and fascinating history in the field of law, as the new time-limited offer. With some of the oldest and most prestigious law schools in the world, the UK offers an exceptional choice of courses to anyone embarking on a legal career – both in the UK and internationally.
As well as the financial benefit of the scholarships, GREAT scholars will have the opportunity to attend high profile events with other scholars and special guests, including the Minster of Justice at the Justice and Law networking events. We are delighted to offer dedicated a scholarship of £10,000 to one Nigerian passport holder applying for the Kent LLM, based at our Canterbury campus. The award will go towards one year of tuition fees.
About University Of Kent
Kent is a leading academic institution: 97% of our research was judged to be of international quality in the Research Excellence Framework.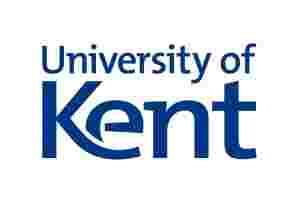 Subscribe for scholarship alert.
Be among the first to know whenever new University Of Kent scholarship is going on. Enter your email address and click the Subscribe button ↓
University of Kent GREAT Scholarship for Justice and Law
Aim and Benefits of University of Kent GREAT Scholarship for Justice and Law
Scholarship value: £10,000
University of Kent GREAT Scholarship for Justice and Law Courses
Requirements for University of Kent GREAT Scholarship for Justice and Law Qualification
To be eligible for a scholarship, you must:
Be a citizen of Nigeria, and be assessed as an overseas fee payer;
Have received a conditional offer for a place on the Kent LLM, based at our Canterbury campus, and have accepted this before the deadline date of 28 April 2023;
Be active in the field with work experience or proven interest in the subject area;
Be willing to embody the UK Higher Education experience, by attending lectures and tutorials and engaging with extra-curricular activities, and act as an ambassador for UK Higher Education by promoting the value of studying at a UK HEI;
Be willing to establish an engagement with the UK as a scholar, through personal and academic fulfilment;
Represent the high standards of the GREAT brand by becoming an advocate for scholarships; and
Be willing to attend a networking event of all UK-based GREAT scholars, to discuss experiences and capture perceptions of studying in the UK.
Please note that the GREAT scholarship for Justice and Law cannot be awarded in conjunction with any other scholarship.
Checkout:
Scholarships for African students 2021/2022
Interview date, Process and Venue for University of Kent GREAT Scholarship for Justice and Law
Deadline
28 April 2023, 23:59 BST
Application Deadline
April 28, 2023
How to Apply
Interested and qualified? Go to
University Of Kent on evision.kent.ac.uk
to apply
Applications for the British Council GREAT scholarship for Justice and Law should be made via your applicant portal. You will only be able to apply for this scholarship once you have received an offer for your programme from the University of Kent.
In order to be considered for this award, you will need to submit the following:
an essay of no more than 500 words about a topic you have studied previously and why you found it interesting. This topic should be related to or have inspired you to apply for your chosen degree programme.
This document should be uploaded in word or pdf format only, other formats will be rejected.
Scholarships will be awarded based on the information provided on your application to the University of Kent, together with the clear thinking and motivation shown in the submitted essay.
Candidates will be informed of the outcome of this award by 30 June 2023.
The University of Kent reserves the right not to allocate the awards if the selection panel identifies no suitable candidates.
The British Council GREAT Scholarship for Justice and Law is subject to full terms and conditions which will be provided to successful candidates at the point of award.
For more details visit: University of Kent website.