The Guy S. Goodwin-Gill scholarship is for students of the MA Refugee Protection and Forced Migration Studies by distance learning who wish to begin their studies in October.
This fee-waiver award (worth £8,220) celebrates the career of the refugee law expert, Professor Goodwin-Gill, a close friend and supporter of the Refugee Law Initiative at the School of Advanced Stud
About University of London
The University of London was established by Royal Charter in 1836 for the public benefit and is recognised globally. Throughout our long history, the University has offered access to a wide range of academic opportunities. As a world leader in higher education, the University has pioneered change in the sector. We were the first university to admit students regardless of their gender, race or religion, the first to admit women to degree programmes and, in 1865, the first to give students the opportunity to study wherever they are, providing access to higher education across the globe. For almo... read more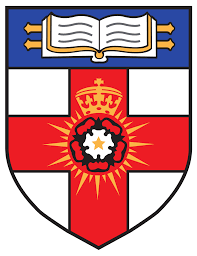 Subscribe for scholarship alert.
Be among the first to know whenever new University of London scholarship is going on. Enter your email address and click the Subscribe button ↓
Guy S. Goodwin-Gill Scholarship
Aim and Benefits of Guy S. Goodwin-Gill Scholarship
The Guy S. Goodwin-Gill scholarship covers the whole course fee.
You must still cover certain additional costs, including those not directly payable to us (such as examination centre fees), as well as any re-submission fees, transfer costs, or any other fees.
Requirements for Guy S. Goodwin-Gill Scholarship Qualification
Applicants for the Guy S. Goodwin-Gill scholarship must satisfy all of the following:
You hold an offer to study the MA Refugee Protection and Forced Migration Studies for the October intake.
You cannot accept this offer without financial support.
You are able to demonstrate outstanding academic merit or potential (particularly by your achievements).
Applications are welcomed especially from candidates based in low / middle-income countries.
Checkout:
Scholarships for African students 2021/2022
Application Deadline
August 24, 2020
How to Apply
This is a separate application process to the MA programme.
We will need to know about your relevant past achievements, professional positions held, and your financial situation. You must also provide a personal statement.
All applications will be reviewed against the award criteria (though we cannot provide individual feedback).
If you apply for the scholarship, please await the outcome before you complete registration for the MA programme.
For more details, visit University of London website.