Established by the University of Otago Council in 2011 to assist new undergraduate students who have demonstrated outstanding academic potential and leadership capabilities to attend the University of Otago.
About University of Otago
The University of Otago, founded in 1869 by an ordinance of the Otago Provincial Council, is New Zealand's oldest university. The new University was given 100,000 acres of pastoral land as an endowment and authorised to grant degrees in Arts, Medicine, Law and Music. The University opened in July 1871 with a staff of just three Professors, one to teach Classics and English Language and Literature, another having responsibility for Mathematics and Natural Philosophy, and the third to cover Mental and Moral Philosophy and Political Economy. The following year a Professor of Natural Scie... read more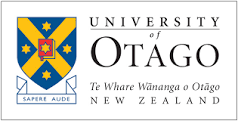 Subscribe for scholarship alert.
Be among the first to know whenever new University of Otago scholarship is going on. Enter your email address and click the Subscribe button ↓
University of Otago Bachelors
Aim and Benefits of University of Otago Bachelors
The recipients get $10,000 for each second and third year for tuition fees and living costs.
Requirements for University of Otago Bachelors Qualification
Application for all Entrance Scholarships are normally open to students who meet the requirements of 1.1 OR 1.2, AND 2. Those who fit within 3 are ineligible.
1.1 Are New Zealand citizens, New Zealand permanent residents, Australian citizens or Australian permanent residents with domestic fee status;
Or
1.2 International students who have completed Year 12 and have completed or are in the process of completing Year 13 at a New Zealand school, or an equivalent foundation level course at a New Zealand tertiary institution.
And
2 Are intending to enrol or have enrolled for the first time for first-year (100-level papers), full-time degree-level, undergraduate study at the University of Otago.
But
3 Those who have studied more than 0.4 EFTs at any University or tertiary institution at degree-level or higher are not normally* eligible.
Checkout:
Scholarships for African students 2021/2022
Interview date, Process and Venue for University of Otago Bachelors
The Selection Panel, consisting of the Deputy Vice-Chancellor External Engagement in the chair, the Director of Planning and Funding, the Director of Campus and Collegiate Life Services, the Head of Schools' Liaison, the Manager, Undergraduate Entrance Scholarships, or their nominees, and up to four further nominees of the Scholarships Committee, shall consider the following factors in awarding the scholarships:
Academic ability; disciplines or subjects relevant to their proposed programme of study at University may be assessed (a minimum of NCEA Level 2 awarded with excellence, or equivalent, is normally required for consideration).
Demonstrated leadership potential.
Sporting and/or cultural involvement.
Contribution to the community.
Application Deadline
August 12, 2022
How to Apply
Interested and qualified? Go to
University of Otago on www.otago.ac.nz
to apply
All applications for Entrance Scholarships are done through eVision, the University's student management system. In order to apply for a scholarship, you will be required to go through the first stages of enrolment at the University of Otago to access the Entrance Scholarship online application.
In the Entrance Scholarship application, it is recommended that to be considered for this scholarship, you should have completed the Leadership section of the application, and it is recommended that the Extra-curricular and Academic Achievements sections are also completed. For more information on the application process, as well as step-by-step instructions, please visit the 'Apply for a scholarship' webpage:
Before going through the application process, it is important to ensure that you are adequately prepared to begin the online application. The things you will need to prepare for your application are listed on the scholarship application preparation webpage: