Over the course of one year (2021), fellows in the Cohort will participate in a hands-on virtual training program on international partnership development; learn best practices through case studies and site visits in Rwanda and the United States (travel conditions permitting); and be matched with dynamic U.S. mentors to further understand and develop program skills. Nebraska will also leverage expertise within its network of peer institutes across the United States and university partners in Rwanda to deliver program content virtually and on-ground.
Key concepts that will be covered in the UPEX-Rwanda Program, include but are not excluded to:
Internationalization of higher education
Strategic planning and functions of university international partnerships
Stakeholder identification and engagement
Fundraising and grant-writing
Project implementation and management
Designing and maintaining sustainable programs and relationships
Special topics tailored to unique fellow needs and interests
At the conclusion of the program, each Cohort fellow will be expected to present an international partnership proposal for their institution; write a collaborative group white paper on applications for Rwandan higher education; and jointly organize a final symposium with the goal to establish a network of higher education professionals across Rwanda interested in developing international partnerships.
About Embassy Rwanda
The United States established diplomatic relations with Rwanda in 1962, following its independence from a Belgian-administered trusteeship. From 1990 to 1994, the country saw civil war and genocide. Rwanda is one of the world's poorest countries, but it has made progress in developing national and local government institutions, economic development, maintaining security, promoting reconciliation, achieving Millennium Development Goals, and strengthening the justice system. The United States is committed to work with our Rwandan and international friends to help Rwanda m... read more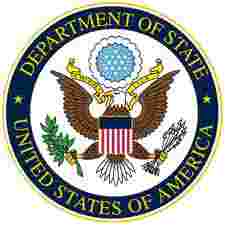 Subscribe for scholarship alert.
Be among the first to know whenever new Embassy Rwanda scholarship is going on. Enter your email address and click the Subscribe button ↓
Rwanda Program
Aim and Benefits of Rwanda Program
An innovative fellowship that will provide mid-career administrators at Rwandan colleges and universities with a year of enrichment and practical training on university advancement and international partnerships.
Requirements for Rwanda Program Qualification
The UPEX-Rwanda Program is a fellowship program designed for mid-career professionals who work at Rwandan institutions of higher education. Applicants not meeting the below technical eligibility requirements will not be forwarded to the selection committee.
Are a citizen or permanent resident in Rwanda
Are proficient in reading, writing, and speaking English
Are not U.S. citizens or permanent residents of the U.S.
Are eligible to receive a United States J-1 visa
Are not employees or immediate family members of employees of the U.S. Government (including a U.S. embassy or consulate, USAID, and other U.S. Government entities)
The U.S. Department of State and the University of Nebraska-Lincoln reserve the right to verify all information included in the application. In the event of a discrepancy, or if information is found to be false, the application will immediately be declared invalid and the applicant ineligible.
Selection Criteria: The selection committee will use the following criteria to evaluate applications (not in order of importance):
A demonstrated knowledge of, interest in, and professional experience in higher education administration in Rwanda and international partnership development
A commitment to applying development skills and training to benefit the applicant's institution after the conclusion of the program
The ability to work cooperatively in diverse groups and to respect the opinions of others;
Strong social and communication skills; and
An energetic, positive attitude.
Checkout:
100 Study Abroad Frequently Asked Questions
Application Deadline
December 11, 2020
How to Apply
Interested and qualified? Go to
Embassy Rwanda on globalnebraska.unl.edu
to apply
For more details, visit Embassy Rwanda website.