Application window opens for the 2021 World Bank Group Young Professionals Program (WBG YPP) for professionals around the globe. If you are a person who demonstrates a passion for international development, graduate education, relevant professional experience, and the potential to grow into any of the impactful leadership roles across the WBG, then you should apply.
The WBG YPP is a starting point for an exciting career at the World Bank Group. Young Professionals are recruited from around the world with various academic and professional backgrounds relevant to the World Bank, IFC and MIGA.
About World Bank
With 189 member countries, staff from more than 170 countries, and offices in over 130 locations, the World Bank Group is a unique global partnership: five institutions working for sustainable solutions that reduce poverty and build shared prosperity in developing countries. Together, IBRD and IDA form the World Bank, which provides financing, policy advice, and technical assistance to governments of developing countries. IDA focuses on the world�s poorest countries, while IBRD assists middle-income and creditworthy poorer countries. While our five institutions have their own country m...... read more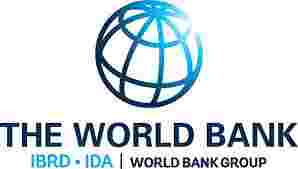 Subscribe for scholarship alert.
Be among the first to know whenever new World Bank scholarship is going on. Enter your email address and click the Subscribe button ↓
Young Professionals Program (YPP)
Type

Postgraduate

Organisation

World Bank

Country to study

-

School to study

-

Course to study

Not specified

State of Origin

Gender

Men and Women

Application Deadline

September 20, 2021
Aim and Benefits of Young Professionals Program (YPP)
The WBG YPP offers a competitive salary and benefits package as part of a 5-year term contract. Benefits include health, life and accident insurance, a pension plan and possible relocation and mobility benefits depending on WBG guidelines.
Requirements for Young Professionals Program (YPP) Qualification
To be considered for the World Bank Young Professionals Program (YPP) 2021, applicants must:
Be born on or after October 1, 1989
Have a master's or doctoral degree*
Specialize in a field relevant to YPP Business Areas
Demonstrate relevant professional experience or continued study at the doctoral level**
Be fluent in English
The Bank's Group recruitment policy is to hire staff of the highest caliber, on as wide a geographical basis as possible, with preference to nationals of WBG member countries or countries of operations.
Checkout:
100 Study Abroad Frequently Asked Questions
Documents Required for Application
Resume/CV
Academic Credentials
1 Short Essay
Short Summary of Thesis or Dissertation (World Bank candidates, only if applicable)
3 Professional or Academic Recommendations
Short Essay Question:
In 6,000 characters or less, please describe:
Why you are interested in the WBG YPP and in your preferred institution (IBRD, IFC or MIGA);
Why you are the right person for the role; and
How your preferred institution, and the WBG as a whole, should support our clients to contain the impact of COVID-19, working towards a green, resilient, and inclusive recovery
Application Deadline
September 20, 2021
How to Apply
Applications must be completed through the online application portal in one 90-minute session (it is not possible to save and continue later) by 11:59 PM UTC (Coordinated Universal Time) on the last day of the application period using the following application checklist:
For more details, visit WBG website.
Application Deadline:
Application window reopen June 15 – July 15 for all profiles and from August 16 – September 20 for IFC and MIGA profiles only.