The YMCA Family and Youth work project wants to achieve better outcomes for children, young people and families who are experiencing fewer opportunities. We want to achieve safe spaces where everyone can feel a part of a welcoming community and reach their full potential. Our mission is to work with the whole family to support young people to gain the assets they need to be resilient in the face of life's challenges. We intentionally work to build this resilience by supporting the development of social competence, active citizenship, physical well-being, spirituality, and positive relationships. The YMCA Family and Youth Work project works with 90 children/young people and their families across three communities who are experiencing fewer opportunities and are at risk of social exclusion. The participants are mostly from economically disadvantaged areas and include children and young people with special needs.
About Young Men's Christian Association (YMCA)
The YMCA in Ireland is a voluntary organisation that works with children, young people, families and the community, with particular regard to those who are disadvantaged and disaffected. Underpinned by Christian principles, each YMCA responds to local need and seeks to share and learn from being a part of a national and international movement.The YMCA has existed in Ireland since 1849. YMCA works in over 34 communities providing services ranging from peace building to vocational training. It has particular expertise in work with families, youth justice, schools, vocational training, outdoor ed... read more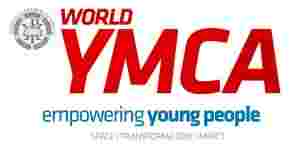 Subscribe for scholarship alert.
Be among the first to know whenever new Young Men's Christian Association (YMCA) scholarship is going on. Enter your email address and click the Subscribe button ↓
YMCA Youth Work Project
Aim and Benefits of YMCA Youth Work Project
The volunteer will receive a weekly allowance in line with the ESC requirements. They can either stay with a host family who provides meals and accommodation, or we can give them towards these costs if they would like to find their own accommodation. Transportation costs are covered and the volunteer will have access to a Leap card and a bicycle.
The volunteer will have access to an on arrival and mid-way training along with other international volunteers. The YMCA provides induction, child protection training as well as conferences on topics key to youth workers.
Requirements for YMCA Youth Work Project Qualification
The volunteer must have an interest in working with children, and teenagers, Be motivated by the principles of the European solidarity corp, including a desire to support people who are on the margins of society, and an interest in developing an inclusive sense of European identity and belonging. , Demonstrate dependability and the ability to work to their own initiative. Skills in at least one of the following areas is an asset: Arts and Crafts, Exercise/movement/sports, Drama, Music, STEM activities, and/ or Cooking. Ability to get along with others and work as part of a team.
Checkout:
Scholarships for African students 2021/2022
Application Deadline
June 30, 2020
How to Apply
Interested and qualified? Go to
Young Men's Christian Association (YMCA) on europa.eu
to apply