Would you like to use the latest cloud computing technologies? Do you have an interest in helping customers understand application architectures and integration approaches? Are you familiar with best practices for applications, servers, and networks? Do you want to be part of a customer facing technology team helping to ensure the success of AWS as a leading technology organization?
If you fit the description, you could be the person we are looking for. We are a group of smart people, passionate about cloud computing, and believe that world-class support is critical to customer success.
Join the Amazon Cloud Support Associate Graduate & Internship Program 2021 for Young South Africans
About Amazon
Amazon.com, Inc. is an American multinational conglomerate which focuses on e-commerce, cloud computing, digital streaming, and artificial intelligence. It is one of the Big Five companies in the U.S. information technology industry, along with Google, Apple, Microsoft, and Facebook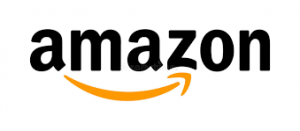 Subscribe for scholarship alert.
Be among the first to know whenever new Amazon scholarship is going on. Enter your email address and click the Subscribe button ↓
Amazon Cloud Support Associate Graduate Program
Type

Postgraduate

Organisation

Amazon

Country to study

-

School to study

-

Course to study

Not specified

State of Origin

Gender

Men and Women

Application Deadline

September 30, 2021
Aim and Benefits of Amazon Cloud Support Associate Graduate Program
Each day will bring new and exciting challenges on the job while you:
· Learn and use groundbreaking technologies.
· Apply advanced troubleshooting techniques to provide unique solutions to our customers.
· Interact with leading engineers around the world.
· Partner with AWS teams to help reproduce and resolve customer issues.
· Leverage customer support experience to provide feedback with AWS teams on how to improve.
· Drive customer communication during critical events.
· Drive projects that improve support-related processes and our customers' technical support experience.
· Write tutorials, how-to videos, and other technical articles for the developer community.
· Work on critical, highly complex customer problems that may span multiple AWS services.
WHY AWS SUPPORT?
· First and foremost, this is a customer support role – in the Cloud.
· On a typical day, a support engineer will be primarily responsible for solving customer's cases through customer contact channels (e.g., telephone, email, and web/live chat).
· You will apply troubleshooting techniques to provide solutions for our customers by thoughtfully working with customers to dive deep into the root cause of an issue.
· An AWS support engineer may also develop and train, partner with development teams on complex issues or contact deflection initiatives, participate in new hiring, write tools/script to help the team, or work with leadership on process improvement and strategic initiatives.
· We promote advancement opportunities across the organization to help you meet your career goals.
· We have training programs to help you develop the skills required to be successful in your role. We hire smart people who are keen to build a career with AWS, so we are more interested in the areas that you do know instead of those you haven't been exposed to yet.
· Support engineers interested in travel have presented training or participated in focused summits across our sites or at specific AWS events.
· As we operate on a follow-the-sun model, with Premium Support sites located globally, there is no after hours on-call or mandated overtime in this role.
Requirements for Amazon Cloud Support Associate Graduate Program Qualification
BASIC QUALIFICATIONS
Basic qualifications
· Currently enrolled in or received a Bachelor's Degree in computer science, computer engineering, information technology, or related fields (or graduated between 12 or six months ago).
· Experience with at least one functional scripting language (e.g., Perl, Python, Ruby, shell scripting)
· Knowledge of system, network, and OS.
PREFERRED QUALIFICATIONS
Preferred qualifications
· Knowledge of internet fundamentals and cloud computing concepts.
· Familiarity with Database, Storage, & Big Data concepts.
· Experience with troubleshooting Networks (e.g., TCP/IP, DNS, routing, switching, firewalls, LAN/WAN, traceroute, iperf, dig, cURL or related).
· Comfortable working in a Linux/Unix environment.
Amazon Equal Opportunity Employer (EEO)
Checkout:
Scholarships for African students 2021/2022
Application Deadline
September 30, 2021
How to Apply
Cloud Support Associate Internship Program