The program is designed to raise the critical consciousness of the youth around personal, social and civic responsibility by enhancing their understanding of moral and effective leadership, what constitutes a Good Society and their role in it as important stakeholders.
Participants are challenged to think more critically and deeply about their values and ideas, and those that make the Good Society. The program equips them with the knowledge and skills to build their leadership capabilities towards achieving greater societal impact. On completion, participants emerge from the program with a new perspective of the demand on their leadership as they confront the challenges facing the West Africa region, and indeed the difficult choices of our ever-changing world.
About Africa Leadership Initiative West Africa (ALIWA)
The Africa Leadership Initiative West Africa (ALIWA) was launched in 2006. It is a joint venture of the Aspen Institute, Databank Foundation, and LEAP Africa. Along with the other ALI Fellowships, ALIWA was one of the first set of Fellowships founded under the Aspen Global Leadership Network. The Aspen Institute provides intellectual & philosophical content; LEAP Africa and Databank Foundation served largely as facilitators, working with local partners to plan, fund, and administer the Fellowship Programme until a dedicated Secretariat was set up. ALIWA is guided b... read more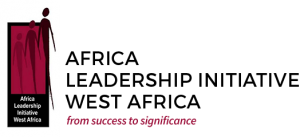 Subscribe for scholarship alert.
Be among the first to know whenever new Africa Leadership Initiative West Africa (ALIWA) scholarship is going on. Enter your email address and click the Subscribe button ↓
ALIWA Youth Leadership Program
Aim and Benefits of ALIWA Youth Leadership Program
Objectives of the program are to:
Develop the capacity of young leaders by empowering them with the tools and knowledge for values-based leadership.
Promote greater focus on social responsibility and action for the benefit of their communities and country.
Provide a better understanding of their civic responsibilities.
Promote a life-long association of like-minded individuals, committed to being social change agents who leverage off each other to deliver impact in their environment.
Requirements for ALIWA Youth Leadership Program Qualification
Young adults (ages between 21 to 32) at the time of nomination
Demonstrated potential for leadership and a personal commitment to serve within their communities
Ability to engage on complex and diverse text
Open to West Africans primarily from Ghana, Nigeria, Liberia, and Sierra Leone
Be ready to commit the time and effort to the program curriculum
Interview date, Process and Venue for ALIWA Youth Leadership Program
The program session is a virtual program designed to run for six (6) calendar months. Each cohort will convene a dynamic group of participants for lively, intensive roundtable discussions in moderated seminars combined with opportunities to take action.
Application Deadline
November 30, 2023
How to Apply
Individuals may be nominated by ALIWA Fellows, ALIWA's funders, and partner organizations by completing and submitting details of their nominee.
Alternatively, for further inquiries, please send an email titled "AYLP 2024" to

[email protected]

Individuals may also be nominated by ALIWA Fellows, ALIWA's funders and partner organizations by contacting the ALIWA Secretariat.
For more details,visit ALIWA website