Aston University welcomes students from over 120 different countries every year to study with us. Located in the centre of Birmingham, the UK's second largest city, Aston University is an international centre of learning in a dynamic city.
We are committed to offering the highest quality of teaching, based on cutting-edge research, and we aim to give our students the skills and knowledge they need to achieve career success.
The Vice-Chancellor's International Scholarship is our most prestigious scholarship of £8,000, available to undergraduate and postgraduate students. We are looking for the most outstanding students who have achieved exceptional academic results, and who can demonstrate a passion for their subject through professional work experience, volunteering or extracurricular projects and activities.
About Aston University
Aston University is a public research university situated at Gosta Green, in the city centre of Birmingham, England. Aston began as the Birmingham Municipal Technical School in 1895, evolving into the UK's first College of Advanced Technology in 1956. Aston University received its royal charter from Queen Elizabeth II on 22 April 1966. In 2016, Aston was ranked in the top 33 universities in the UK by all three major league tables, and also received recognition Times Higher Education for the second best teaching quality in the UK. Aston was ranked by QS as the 42nd best university in t... read more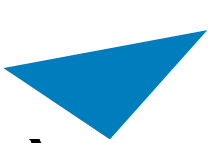 Subscribe for scholarship alert.
Be among the first to know whenever new Aston University scholarship is going on. Enter your email address and click the Subscribe button ↓
Aston University Undergraduate Scholarship
Aim and Benefits of Aston University Undergraduate Scholarship
Successful applicants will be awarded £8,000 to help with tuition fees.
Requirements for Aston University Undergraduate Scholarship Qualification
International and EU students from any country can apply. This scholarship is available for students applying to undergraduate (excluding Medicine) and postgraduate taught courses (excluding MBA, Postgraduate Diploma for Overseas Pharmacists (OSPAP) and distance learning courses). starting in September 2022.
For more details on eligibility see the scholarship terms and conditions.
Please note, postgraduate research students are not eligible to apply for this scholarship.
Checkout:
Scholarships for African students 2021/2022
Interview date, Process and Venue for Aston University Undergraduate Scholarship
Aston University welcomes students from all backgrounds. We take pride in our diverse student body who come not only from all over the world, but also from a wide range of social and educational backgrounds. This scholarship will be awarded to students who demonstrate academic excellence, and a genuine commitment to their subject area which could be demonstrated by work-experience, volunteering or extra-curricular projects and activities.
For courses starting in January 2023, the deadline to apply for this scholarship is:
23:59 UK time on Sunday 11th December 2022
The deadline that successful applicants will receive a response by is:
Friday 23rd December 2022
What happens next?
If your application is successful, you will be awarded £8,000 to help with tuition fees.
We will contact you by email to let you know if your application was successful. Please note, we will communicate scholarship decisions 2 weeks after each deadline date. If you have any further questions, you are welcome to contact us at [email protected].
Application Deadline
December 11, 2022
Interested in this scholarship; Go down to apply
Aston University Postgraduate Scholarship
Application Deadline
December 11, 2022
How to Apply
Interested and qualified? Go to
Aston University on map.aston.ac.uk
to apply
You will be asked to write a short supporting statement, which will be judged by a panel.
To apply for a scholarship, you will need to apply for an Aston University course first. Once you have received an offer to study an Aston University course, you can then log into your My Aston Portal (MAP) account, where you will find a link to the scholarship application form. Details on how to access your MAP account can be found in your offer email.
For more details visit: Aston University website