Coventry University (CU) is inviting applications from suitably-qualified graduates for a fully-funded PhD studentship.
Project details
Laminar-turbulent transition, the process of how laminar flows become turbulent, is critical in many engineering applications. For example, the onset of turbulence dramatically increases the drag and heat transfer on the surface of aerial vehicles or compressor blades leading to increased fuel consumption and decreased system performance. In these high-speed flow systems, it is important to consider the fluid compressibility that introduces additional phenomena such as heat transfer, acoustic waves or even shocks if the flow is supersonic. While compressible turbulence has been widely studied in simulations and experiments, there is less theoretical study on how compressible flows become unstable and turbulent via the transition. This information is essential for the flow control required to reduce any structural/thermal loads and improve the system performance. This motivates the project with the objectives: (i) to investigate instabilities and laminar-turbulent transition in compressible shear flows; and, (ii) to develop a new physics-based framework for the optimal flow control. Through the project, we aim to advance our understanding of compressible turbulence and achieve a new methodology that minimise the drag and fuel consumption for systems with fluid flow. This project will have a broad impact on the field of engineering and aerodynamics in particular.
About Coventry University
Coventry University is a public research university in the city of Coventry, England and is ranked 15th out of 119 Universities in the UK. It was established as a university through the Further and Higher Education Act 1992, and was formerly known as Lanchester Polytechnic until 1987 and Coventry Polytechnic until it was awarded university status.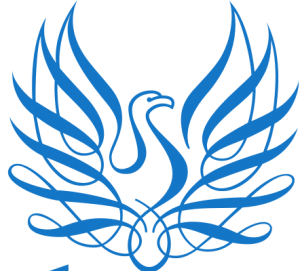 Subscribe for scholarship alert.
Be among the first to know whenever new Coventry University scholarship is going on. Enter your email address and click the Subscribe button ↓
Coventry University (CU) Stability and Transition in Compressible Shear Flows
Aim and Benefits of Coventry University (CU) Stability and Transition in Compressible Shear Flows
Tuition fees and stipend.
The successful candidate will receive comprehensive research training including technical, personal and professional skills.
All researchers at Coventry University (from PhD to Professor) are part of the Doctoral College and Centre for Research Capability and Development, which provides support with high-quality training and career development activities.
Requirements for Coventry University (CU) Stability and Transition in Compressible Shear Flows Qualification
UK/International (including EU) graduates with the required entry requirements are eligible.
A bachelor's (honours) degree in a relevant discipline/subject area with a minimum classification of 2:1 and a minimum mark of 60% in the project element (or equivalent), or an equivalent award from an overseas institution.
PLUS
the potential to engage in innovative research and to complete the PhD within 3.5 years
An adequate proficiency in English must be demonstrated by applicants whose first language is not English. The general requirement is a minimum overall IELTS Academic score of 7.0 with a minimum of 6.5 in each of the four sections, or the TOEFL iBT test with a minimum overall score of 95 with a minimum of 21 in each of the four sections.
For further details please visit: https://www.coventry.ac.uk/research/research-opportunities/research-students/making-an-application/research-entry-criteria/
Additional requirements
In addition to the candidate specification above it is expected that the successful candidate holds or be on course for a BSc or MSc degree in mechanical or aerospace engineering, applied mathematics, or physics. The candidate should be motivated to perform theoretical analyses (e.g. stability analyses) and numerical simulation with knowledge of programming languages such as C++, Fortran, MATLAB, etc. Experience with parallel computing is seen as an advantage but not a requirement.
Informal enquiries are required and should be addressed to Dr Junho Park ([email protected]). Please send a full CV and transcript of grades before completing the Coventry application process.
Checkout:
Scholarships for African students 2021/2022
Interview date, Process and Venue for Coventry University (CU) Stability and Transition in Compressible Shear Flows
Eligibility: UK/International (including EU) graduates with the required entry requirements
Funding details: Bursary plus tuition fees (UK/International (including EU at international rates from Sept 21)
Duration: Full-Time – between three and three and a half years fixed term
Application deadline: 15 April 2023
Interview date: Will be confirmed to shortlisted candidates
Start date: September 2023
For further details contact: Dr Junho Park
Application Deadline
April 15, 2023
How to Apply
Interested and qualified? Go to
Coventry University on pgrplus.coventry.ac.uk
to apply
All applications require full supporting documentation, and a covering letter – plus a supporting statement of up-to 2000-words showing how the applicant's expertise and interests are relevant to the project.
To find out more about the project please contact Dr Junho Park – [email protected]
For more details visit: Coventry University website.