The European Parliament's Sakharov Fellowship offers up to 14 human rights defenders selected from non-EU countries the opportunity to follow a two week intensive training in Brussels and at the Global Campus of Human Rights in Venice. The empowering programme for human rights defenders has been organised annually since 2016 further to an initiative taken by the Sakharov Prize Community at the 25th Anniversary Conference of the Sakharov Prize.
Under the Sakharov Fellowship training programme human rights defenders will
· enhance their knowledge of EU and international human rights frameworks, policies and mechanisms and
· develop capacities to advocate for and effect positive change to protect human rights.
Beyond the training, Sakharov Fellows will
· help grow the network of Sakharov Fellows to share best practices, disseminate the acquired knowledge and extend awareness of the Sakharov Prize and the Sakharov Community;
· have the opportunity to maintain links with the work of the European Parliament and continue liaising with EU Delegations in their respective countries.
The Brussels programme focuses on EU policies and tools in support of human rights defenders, accessing funding, developing communications skills, and raising awareness of specific security challenges facing human rights defenders. It further includes meetings with Members of Parliament, officials of the EU institutions and Brussels-based NGOs. The Fellows will also have space for individual advocacy and networking activities.
Training at the Global Campus of Human Rights in Venice combines academic teaching on international human rights law, instruments and mechanisms with case studies and provides practical tools for improving the work of human rights defenders to effect change on the ground. Lecturers include prominent academics, representatives of leading human rights NGOs, Sakharov Prize laureates and other outstanding human rights practitioners.
The programme will be organised in person in Brussels and Venice. It might be changed to an on-line format if sanitary conditions require.
The Sakharov fellowship is subject to the approval of the Annual Work Programme of DG-EXPO of the European Parliament.
About European Parliament
The European Parliament is an important forum for political debate and decision-making at the EU level. The Members of the European Parliament are directly elected by voters in all Member States to represent people's interests with regard to EU law-making and to make sure other EU institutions are working democratically.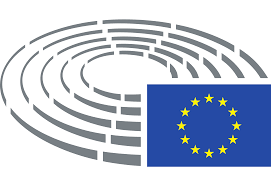 Subscribe for scholarship alert.
Be among the first to know whenever new European Parliament scholarship is going on. Enter your email address and click the Subscribe button ↓
European Parliament Sakharov Fellowship
Aim and Benefits of European Parliament Sakharov Fellowship
The Fellowship covers:
Return travel from the country of origin,
Accommodation in Brussels and
Venice and a daily living allowance.
Requirements for European Parliament Sakharov Fellowship Qualification
Candidates should have a proven record in campaigning for human rights in a NGO or other organisation or in an individual capacity.
They must have a high level of English, sufficient to follow and contribute to discussion groups and workshops in Brussels and Venice.
Checkout:
Scholarships for African students 2021/2022
Interview date, Process and Venue for European Parliament Sakharov Fellowship
The selection of Fellows is based on the above criteria and the need to ensure gender balance as well as the representation of a variety of geographical areas and human rights issues.
The deadline for applications is midnight 8 October 2023 (CET). Successful candidates will receive confirmation by email, latest by 17 November 2023. Unsuccessful candidates will not be informed of the reasons why they were not shortlisted or offered a fellowship.
Application Deadline
October 8, 2023
How to Apply
Interested and qualified? Go to
European Parliament on ec.europa.eu
to apply
Sakharov Fellowship 4-16 March 2024 - call for applications
For more details visit: European Parliament website.